With all the talk about artificial intelligence these days, have you ever wondered if AI could help Santa Claus during his busiest time of year?
We have, so we asked him to join us for a #TiFChat, a ThisisFINLAND Twitter chat, about it. And he did!
Since Santa Claus lives in northern Finland (as everyone knows), we have a few connections – friends of friends, and distant cousins, and friends of distant cousins and such. Next thing you know, Santa managed to find time for an online conversation despite how busy he was preparing for his annual delivery run.
Santa Claus and one of his elves, Ferdie, logged on from the northern Finnish city of Rovaniemi, where he maintains a workshop and a post office right on the Arctic Circle. Santa tweets as @Santas_Office. Also joining us were a whole bunch of Finnish AI experts, and numerous Twitter users around the world, including kids at a school in the US.
You'll find a couple highlights from that amazing Twitter chat in the slideshow below. To relive the whole thing, search for "#TiFChat #Santa" on Twitter.
Santa speaks on #TiFChat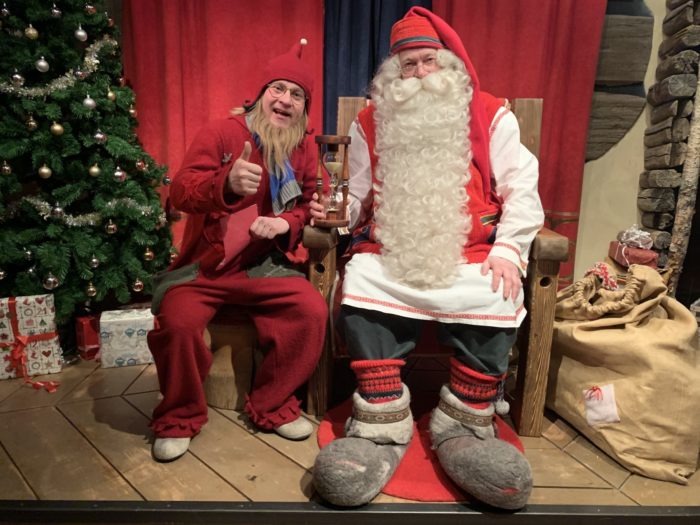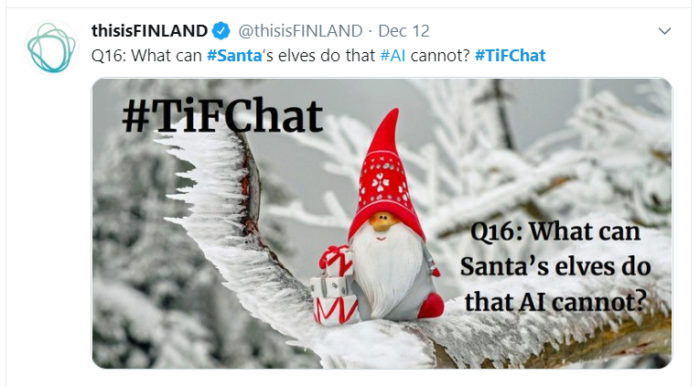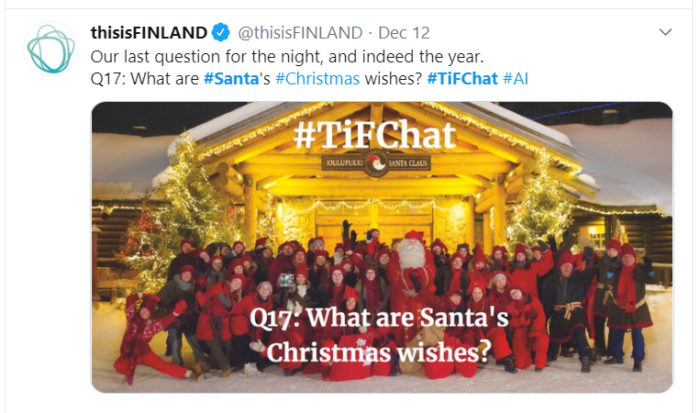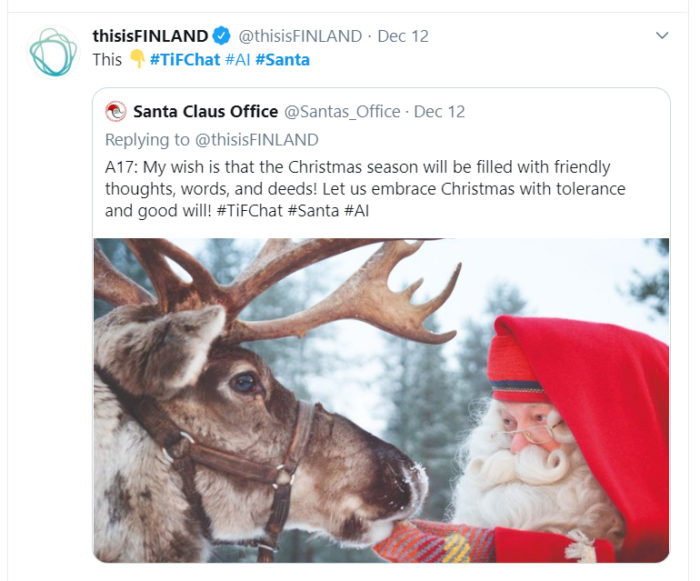 By ThisisFINLAND staff, December 2019