Over three days in August, Flow Festival welcomed about 30,000 visitors a day.
Many of them came to see headliners such as Suede, Lorde and Blur. Those were just a few of the more than 150 artists or ensembles playing that weekend at the four large outdoor stages, four open-air club areas and one indoor stage.
Suvilahti, the former industrial area that has hosted Flow for more than half of the festival's two decades of existence, resounded with local and international musicians and DJs from afternoon till early morning: Sudan Archives, Christine and the Queens, Alma, Caroline Polachek, Tove Lo, Little Miss Anti-Social Butterfly 2.0 Effective Voluptuous, Verneri Pohjola, Wizkid, Kelela, Litku Klemetti, Pusha T, Paperi T, Meshell Ndegeocello and dozens of others.
Across downtown Helsinki and out in far-flung neighbourhoods, you could hear the concerts echoing in the summer evenings.
Not your everyday gig
On a beautiful Friday afternoon, Flow Festival is just getting under way. Finnish musician, activist and actor Elsi Sloan, in her early 20s, is the first act to play at Balloon 360, a circular stage with rows of seating on all sides and a reputation for attracting a discerning audience. An enormous sphere positioned above the venue makes it look like the place is about to float up into the sky.
During soundcheck, Sloan's agent and manager Johanna Sauramäki has a few moments to talk. "Flow is not your everyday gig," she says. "And at the Balloon there are 360 degrees of spectators around you – that's pretty different from a regular stage."
She got to the venue early to go over the details with the stage manager, the technicians, and Sloan and her crew. She says she told the band that "whatever happens today, whatever feelings you have, even tears or nerves, it's all allowed. You have to let it out, and it's OK if it happens onstage."
As soundcheck progresses, a bass guitar thumps and Sloan's voice fills the empty space, first singular and clear, then magnified and modified by a voice processor. It's a glimpse of the concert's contents.
No two Elsi Sloan shows are the same, says Sauramäki. "In addition to being a musician, she's also an activist. She wants to make a change in what's wrong with the world, and she brings that to the stage with her." –PM
Art in mind
Emmi is a dance teacher from Porvoo, 50 kilometres (30 miles) east of Helsinki. This is her fourth time at Flow, but her first time working here. She's on duty during Flow's Family Sunday. For four hours on the last afternoon of the festival, you can bring small kids with you. Activities include art workshops and a family disco.
"I come here for the music, of course, but also for the festival atmosphere and the art," says Emmi. "I like that the whole festival area has been constructed with art in mind. The area as a whole looks nice and colourful. The festival supports different artists, and even the selfie walls were built and painted specifically for this event.
"These are unique surroundings. With all the brick and concrete elements, it's urban and even a bit harsh, but all the artworks and colours make it look good." –AR
Being transported
Kári is an Icelandic poet who has lived in Helsinki for several years, and Hanna is an Icelandic American who lives in Reykjavík, the capital of Iceland.
"Both times I've been at Flow, my favourite acts have been in either Balloon or the Black Tent," says Hanna. She also likes dancing in X Garden – it's uncommon to find a club with trees growing in it. "I actually prefer X Garden in the daytime, when you can see the sun peeking through the trees."
Her highlight bands this year include Jockstrap, "and there's another band – I don't want to butcher the name," she says, looking it up on her phone. "Alogte Oho and His Sounds of Joy. That was at the Balloon stage last night, and it was sooo much fun."
Kári has other favourites: Sudan Archives and Blur. "I randomly just stumbled upon Sudan Archives a couple years ago, and I've been listening to Blur since I was a teenager," he says.
He has just attended Claire Rousay's concert. "What I thought I was going to see was an avant-garde composer on stage with a computer, but she played these acoustic songs that she intertwined with that. It was a little like being transported out of yourself – it was great." –PM
(Article continues after slideshow.)
Hear the roar at Flow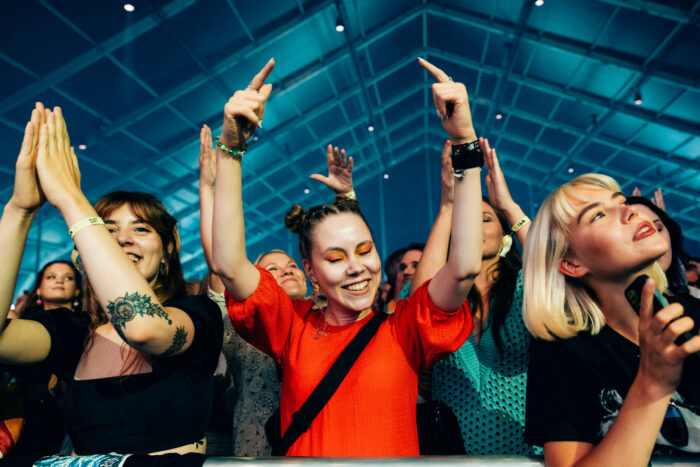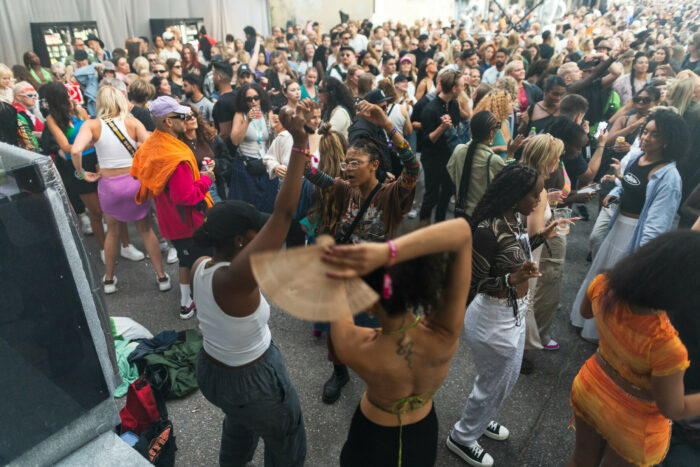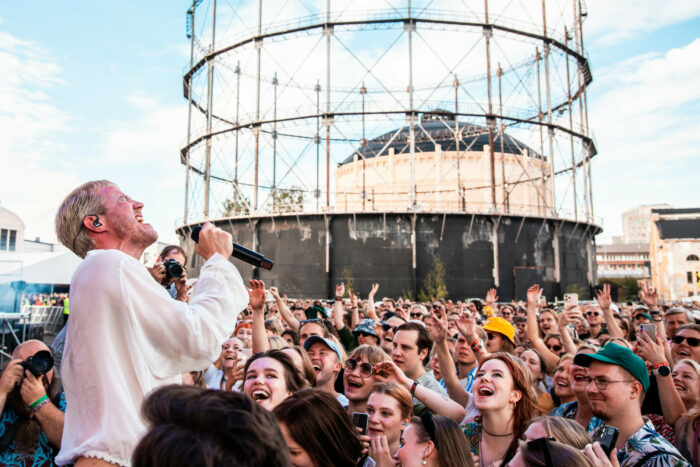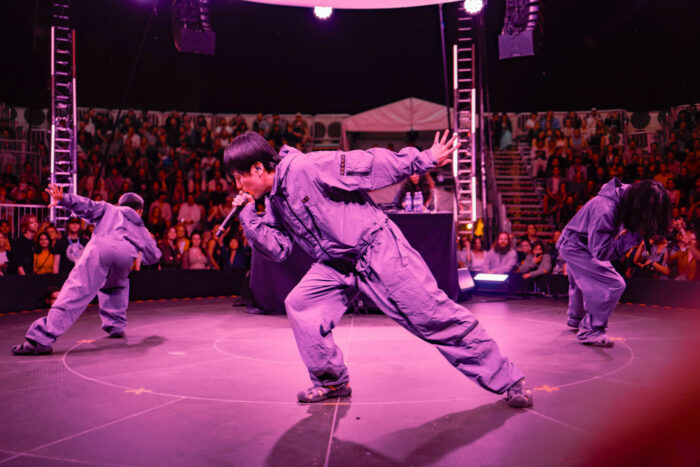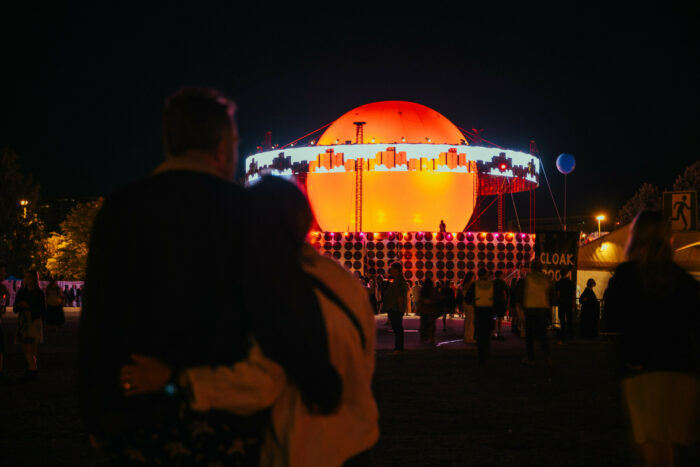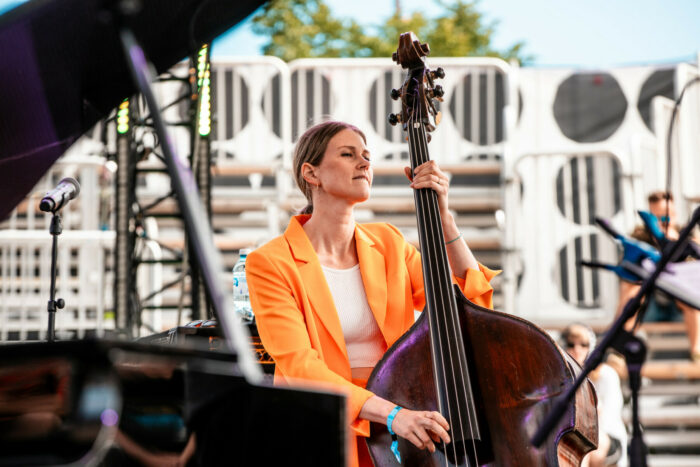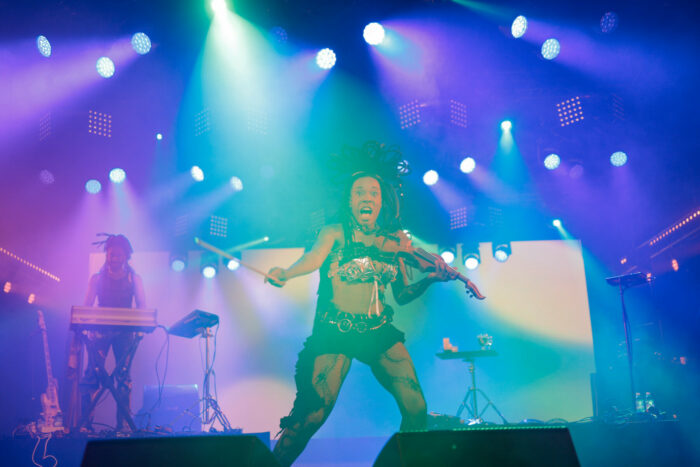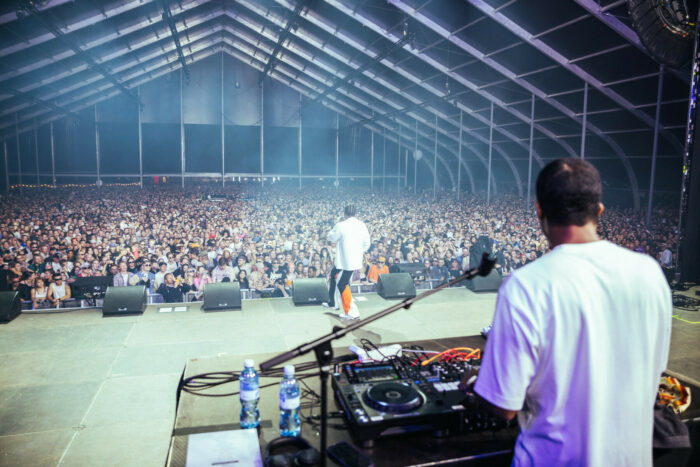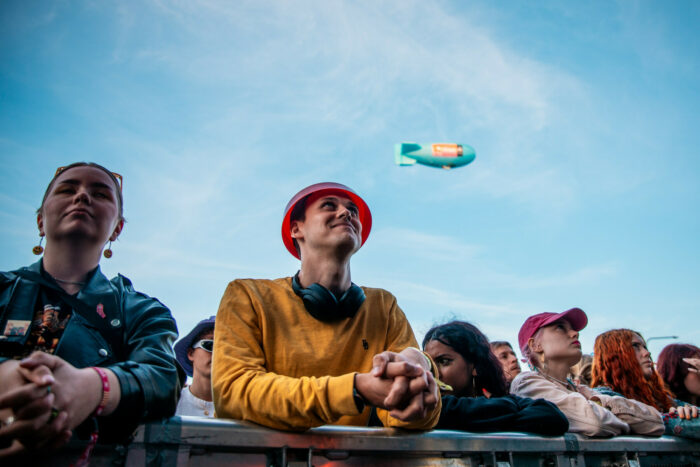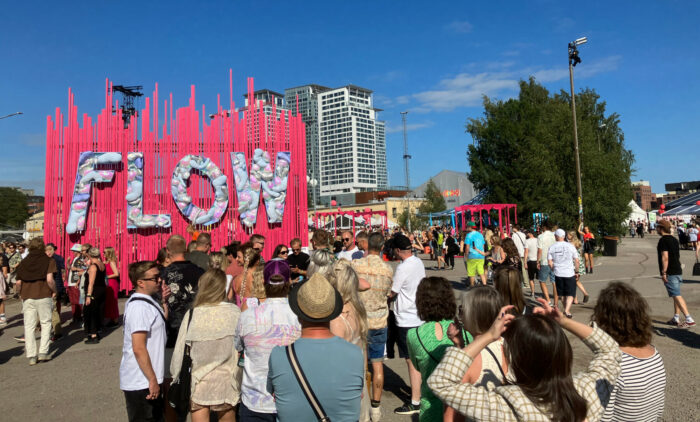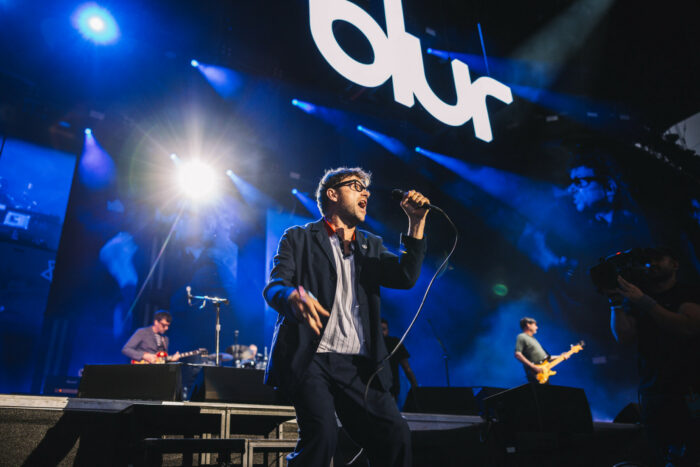 An urban tradition
Salla, a Helsinkian, has been to Flow Festival about ten times. She has a degree in economics and, at the time of writing, is a mother-to-be.
"Flow Festival has become a tradition for me," she says. "It is a really lovely urban festival. Especially in the beginning, that was something special. Most other festivals were less urban, and you had to stay at a campsite.
"I used to come here to see certain performers, but nowadays it's more about the whole festival experience. Of course, there are interesting concerts every time. I always see lots of old friends here. The atmosphere is great, and the festival area is beautifully decorated." –AR
Volunteer resources
Juulia from Vantaa, just north of Helsinki, is on duty at Flow as a volunteer with the Finnish Red Cross. This is her first year at the festival.
"My shift lasts six hours," she says. "I've been a volunteer at some other festivals this year as well. We patrol the festival grounds, talk to people, and hand out a 'festival survival kit.' Our most popular item is earplugs.
"Flow Festival has a harassment contact person this year for the first time. If we see or hear of something inappropriate, we can suggest people contact them. Luckily, the festival is quite peaceful.
"I've lived in Rome and Barcelona, and I travel a lot, so I am usually not in Finland at this time of year. Now I wonder why I haven't been to this festival before. It makes me feel kind of like I'm in Berlin. I might attend next year as a civilian." –AR
Cool transformation
DJ Hermanni from Helsinki is a musician, an event manager and a sound engineer, among other occupations. He has attended almost every Flow Festival: five times as a sound engineer, other years hosting foreign artists, and four times performing as a DJ, as he is this year.
"I think 2022 was the best Flow Festival ever," he says. The reason wasn't only the music. "There was something really special about the atmosphere that year. Maybe because it was the first festival after Covid restrictions were lifted.
"What's so special about this festival is probably the surroundings. They're really cozy. There are lots of different locations and stages, and everything looks super-nice, especially the lighting. I mean, this is not the most pleasant place in Helsinki on a regular day, but for the festival weekend, it turns into something really cool. This is the best festival in Finland, and I usually hang out here before or after my shifts as well. It's so easy, since it's close to home." –AR
By Peter Marten and Anna Ruohonen, September 2023