Both Pride and Tuska include crowds of partying participants, loud music, dancing, makeup and fancy fashion statements.
Helsinki has room for everyone to hang out and enjoy their music, even with the weather teetering between warm and cool this year. In the evening after the Pride Parade was over, you could see some rainbow gear mixed in with the black T-shirts at Tuska.
And we aren't making this next part up: As a bank of clouds lurked offshore behind the Tuska venue, with dark, misty edges that threatened rain, a lone cyclist crested a nearby hill, looked back, and saw a rainbow descending from those clouds.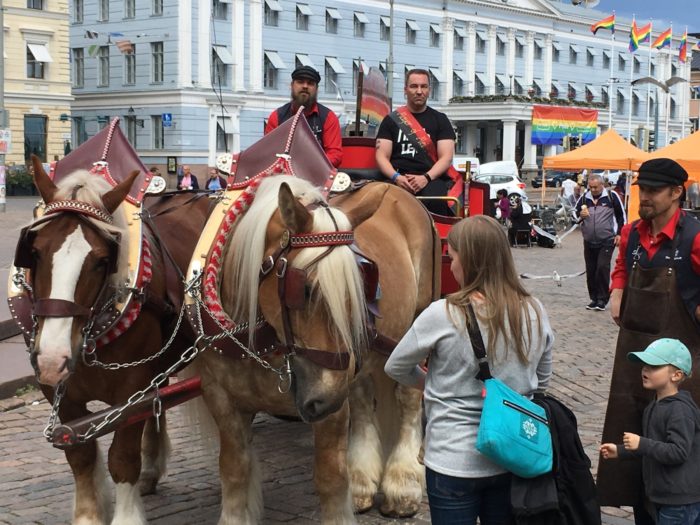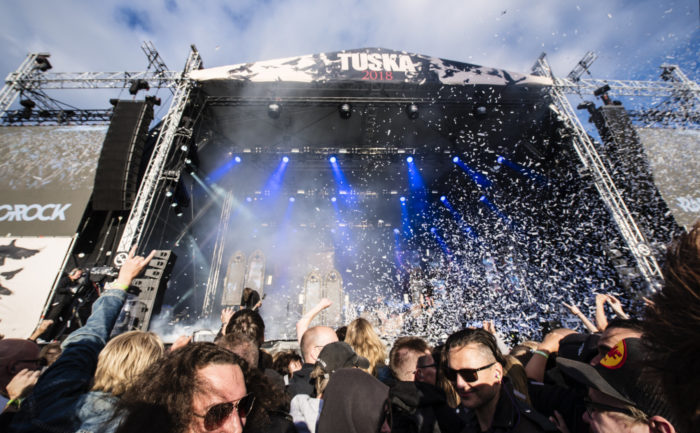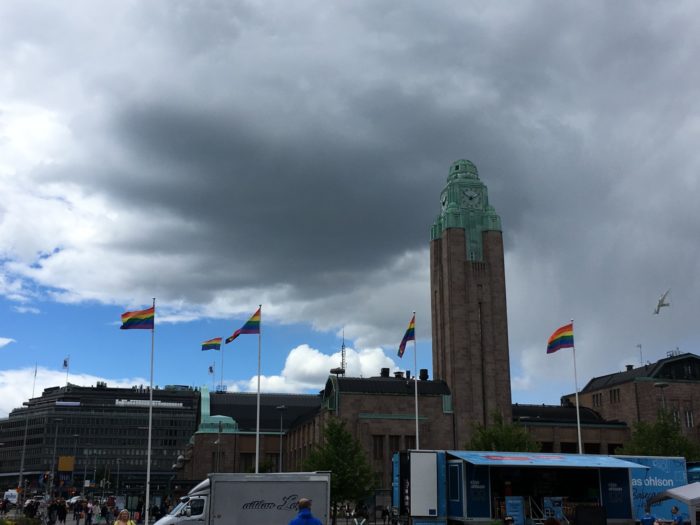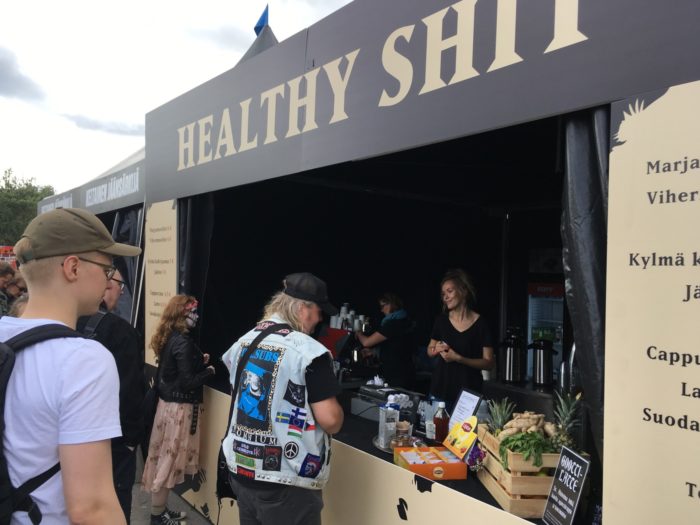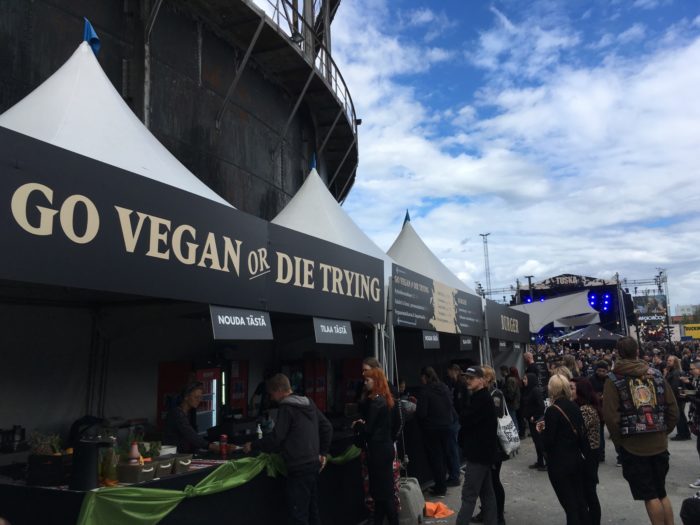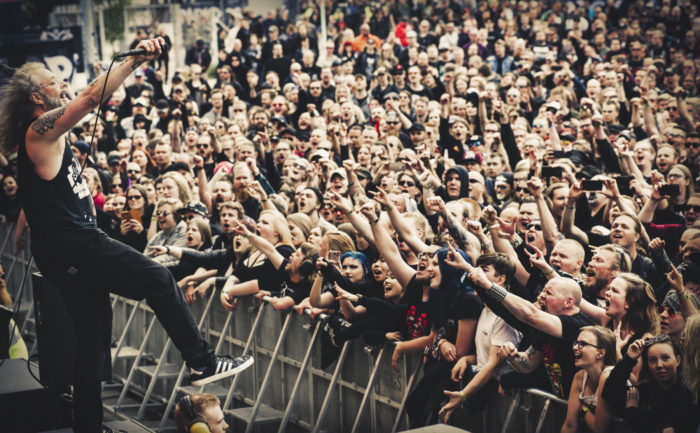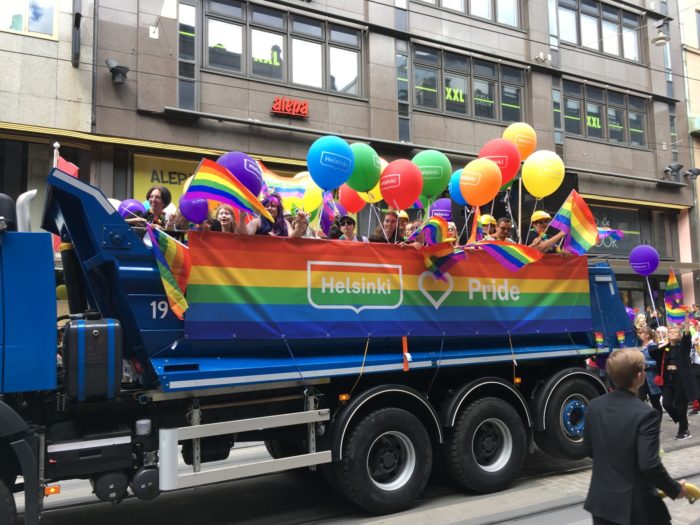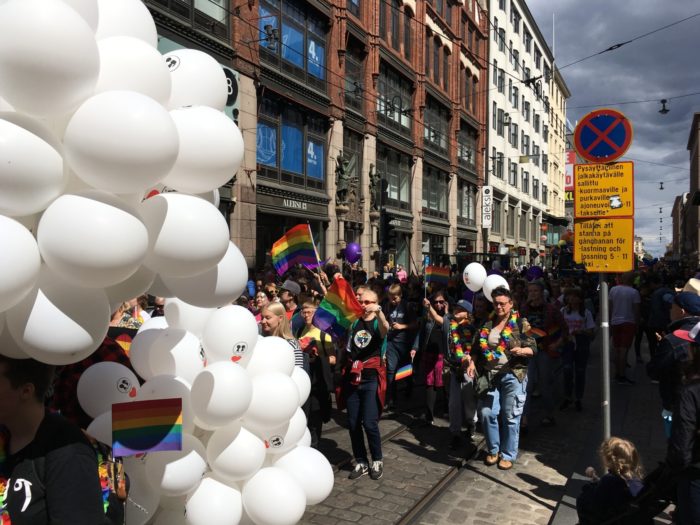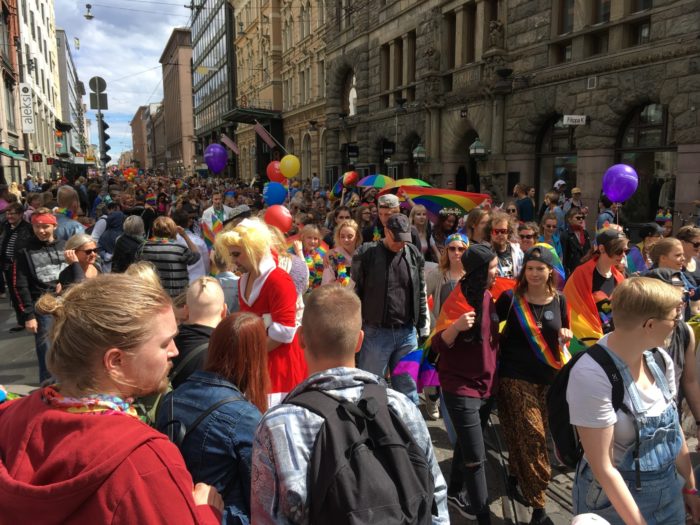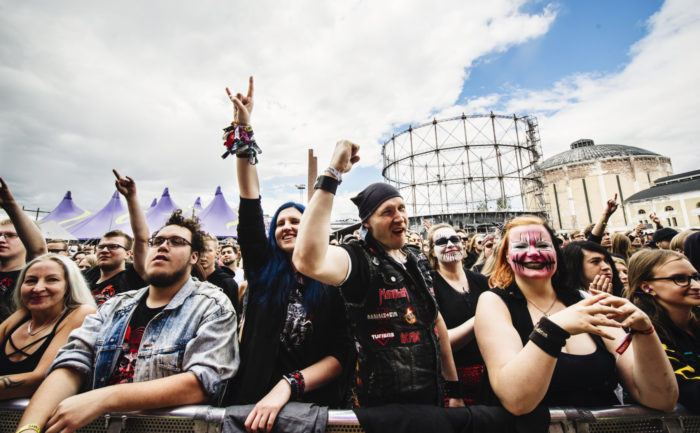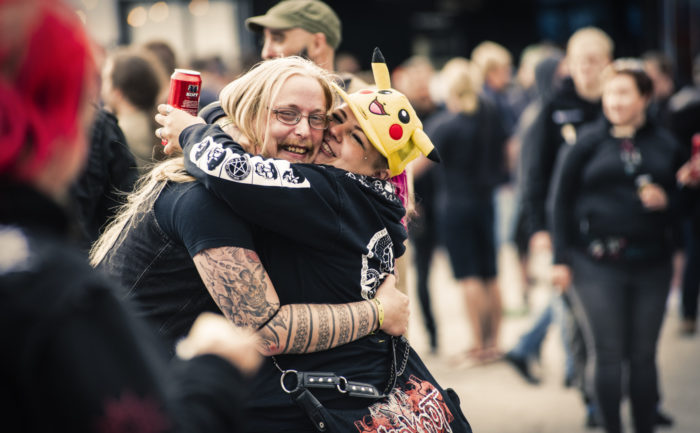 By Peter Marten, July 2018