Linda Liukas is a 21st-century Ada Lovelace; she uses fairy tales to teach the poetry of coding.
With her ginger ponytail, freckles and disarming laugh, it's easy to see why Liukas (born in 1986) has sometimes been described as a "geeky Pippi Longstocking." Just like that feisty, red-headed heroine in the children's books of Astrid Lindgren, Liukas is fearless, inspiring and fiercely intelligent. When it comes to empowering kids, she does the equivalent of lifting horses one-handed (one of Pippi's trademark tricks).
Liukas breezes into Löyly, a seaside sauna bar in Helsinki. She's excited, arriving from the launch of her latest book, Hello Ruby: Expedition to the Internet (2017), which she pulls out of her bag.
It's the third book in her award-winning Hello Ruby series, which demystifies coding and teaches children the basics of computational thinking. Written and illustrated by Liukas, the series recently won China's top design prize, the Design Intelligence Gold Award, worth 130,000 euros.
21st-century literacy
However, describing Liukas as a "successful children's author" is like saying Steve Jobs "sold computers." She is a multitalented pioneer on a mission to inspire children to express themselves through technology.
"I wish there had been a book like Hello Ruby when I was growing up," says Liukas. "Code is 21st-century literacy, and a growing number of world problems are starting to look like software problems – but software designers alone can't solve them. We need diverse input from all sorts of people, starting with kids.
"Back in my childhood you had to choose between arts and maths. But why not choose both? Computers are meant for solving all sorts of problems. I see myself as equipping kids with creative thinking tools, not just teaching them to code."
A passion for teaching kids tech
Her journey from geek to world-famous writer has been "a serendipitous adventure" fuelled by a childhood passion for reading, drawing, and computing.
"In hindsight it seems obvious how these strands came together in my current work," she says.
While other girls were pinning up posters of rock stars, Liukas had a "safe crush" on Al Gore.
"I was a little eccentric," she says. "I taught myself coding so that I could create Gore's Finnish fan site when I was only 13."
Her passion for technology became a full-blown love affair after she and her brothers took apart the family laptop in the early 1990s.
"By fiddling with computers I learned that coding can be a creative tool for building worlds. My fearless curiosity about technology came from home."
Rails Girls go global
Excerpts from our interview with Linda Liukas, recorded on the patio of Helsinki seaside sauna bar Löyly.Video: ThisisFINLAND Magazine
With her voracious appetite for learning, Liukas pursued a diverse course of studies including philosophy, business, French and visual journalism. After studying at Stanford, she experienced a moment of revelation.
"In the United States I saw how people were truly using technology to change the world," she says. She became inspired to launch Rails Girls, an initiative with the goal of "getting more women involved in IT."
Rails Girls is now global, teaching women all over the world the basics of coding. A nonprofit community, it organises workshops and provides women with access to technology as a platform for unleashing their creativity.
Ruby explains all
After Rails Girls came Hello Ruby, a concept Liukas hit upon while learning the open-source Ruby programming language. Whenever she had difficulty understanding a principle, she drew pictures of a red-haired girl called Ruby and asked herself, How would Ruby explain this?
The first book raised 380,000 dollars on Kickstarter, becoming the platform's most highly funded children's book. Hello Ruby: Adventures in Coding (2015) has now been published in at least 22 languages.
The third book in the series, Hello Ruby: Expedition to the Internet, is a pioneering attempt to make the web approachable to kids.
"The pessimistic way the internet is presented makes it seem like a dark, scary place," Liukas explains. "My book shows that it's simply about communication.
"I portray it as a snow castle – a metaphor that makes it more relatable. I never outgrew fairy tales, so I teach kids through storytelling."
Ada Lovelace meets Little My
When asked what personal qualities have made her such an inspiration to kids around the world, Liukas fires off a spirited reply.
"I'm curious," she says with broad smile, "and when I stumble upon something interesting, I get very enthusiastic.
"My third strength is confidence. I have a strong sense of 'Yes, I can.' It's the legacy of my childhood. I grew up reading books by Tove Jansson and Astrid Lindgren. Little My [one of Jansson's plucky Moomin characters] and Pippi Longstocking are my mentors. We've always had a great diversity of role models in Scandinavia."
Liukas is often described as a champion of female empowerment, but she insists that her core message is not just about feminism, but diversity.
"I love it when little boys in Japan tell me that their favourite character is Ruby, not the male character, Django," she says. "It's great that boys accept a girl as their hero. I want to bring girls into the world of technology, but by the same token I want to help boys accept different identities – to become nurses if they want to."
Yoga and unicorns
An incurable bookworm, Liukas reads at least one book a week, devouring everything from Harry Potter to Hemingway. Her sources of inspiration are eclectic, from yoga and Friday-night pizza to sparkling decorative unicorns.
"I spend so much time at the computer, so I like to connect with simple, earthy activities that ground me," she says. "Otherwise my work life and personal life are very much intermixed. I try to emulate Tove Jansson, who saw art and life as one and the same thing."
Edutech ambassador
Liukas's TEDx talk on children and computing has received almost two million views on the TED website alone.Video: TED
Liukas played an instrumental role in making coding part of the Finnish school curriculum. She now provides consultancy services around the world, collaborating actively with US educators in a New York City education program and with teachers in Japan.
Other projects in the pipeline include the forthcoming Chinese launch of Hello Ruby. Work on the fourth instalment – which tackles the theme of artificial intelligence – is also in full swing.
One thing, at least, seems certain: nothing will keep Liukas from her quest to make the world better through technology, whether as an author, illustrator, coder or educator.
"My professional identity is very flexible," she says. "We humans aren't binary like computers. As Walt Whitman said, we all contain multitudes."
Linda-spirational quotes
"Imagine a world where the Ada Lovelaces of tomorrow grow up to be optimistic and brave about technology and use it to create a new world that is wonderful, whimsical, and a tiny bit weird."
"We all ought to get used to falling forward. Everyone takes a tumble – everyone trips sooner or later. Coding teaches you to tolerate mistakes."
"The most scalable change happens in childhood. The world changes when children change it."
"If coding is the new lingua franca, then instead of taking grammar classes, we should all be learning poetry."
More Finnish tech superwomen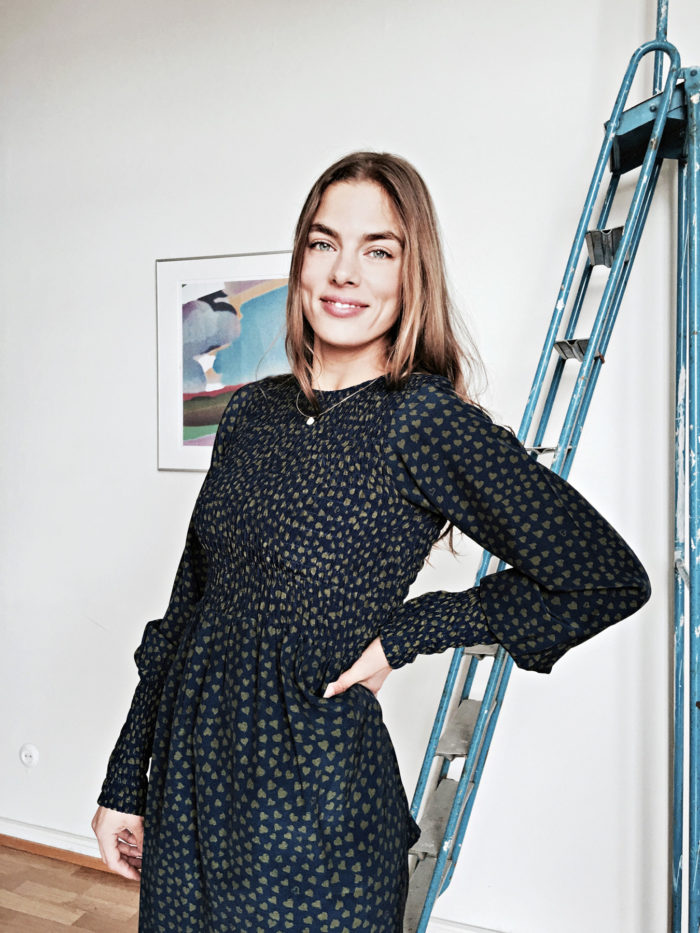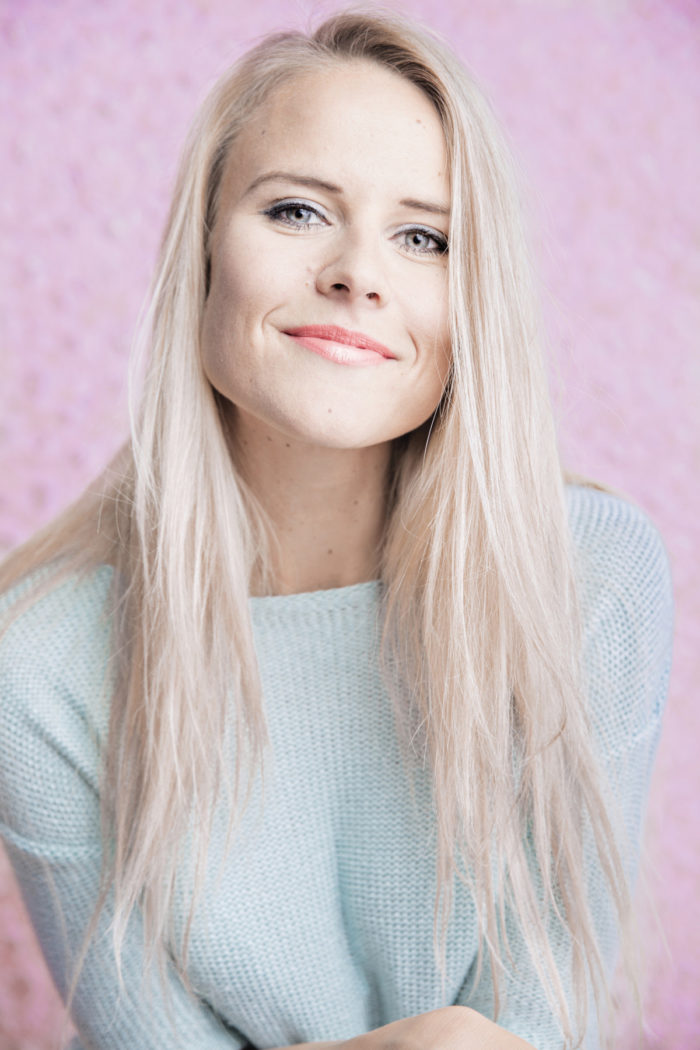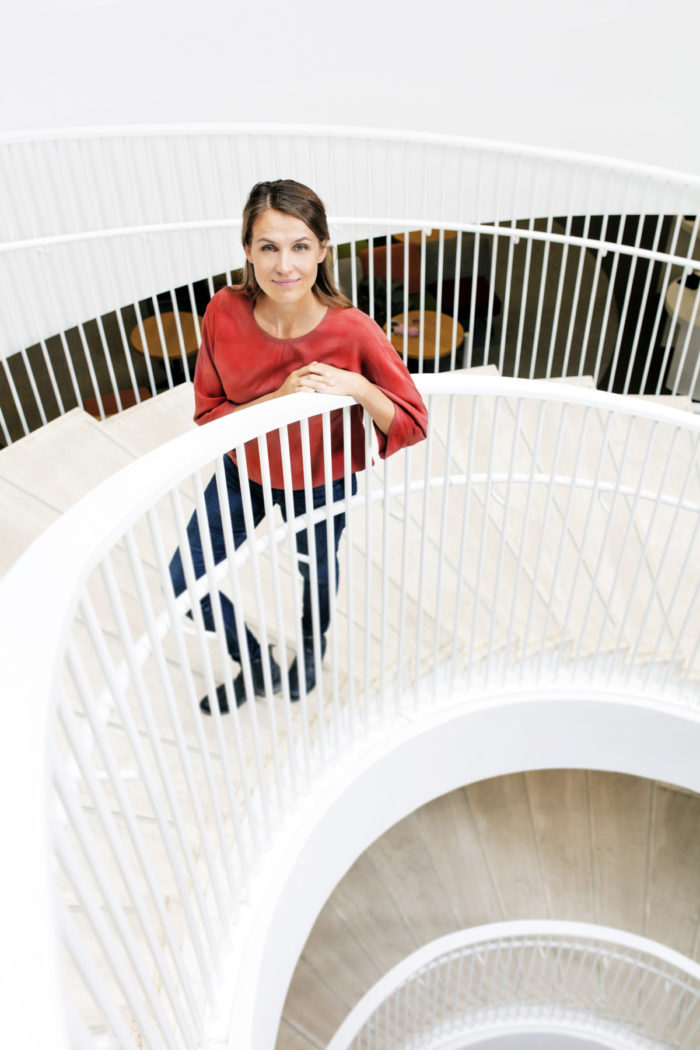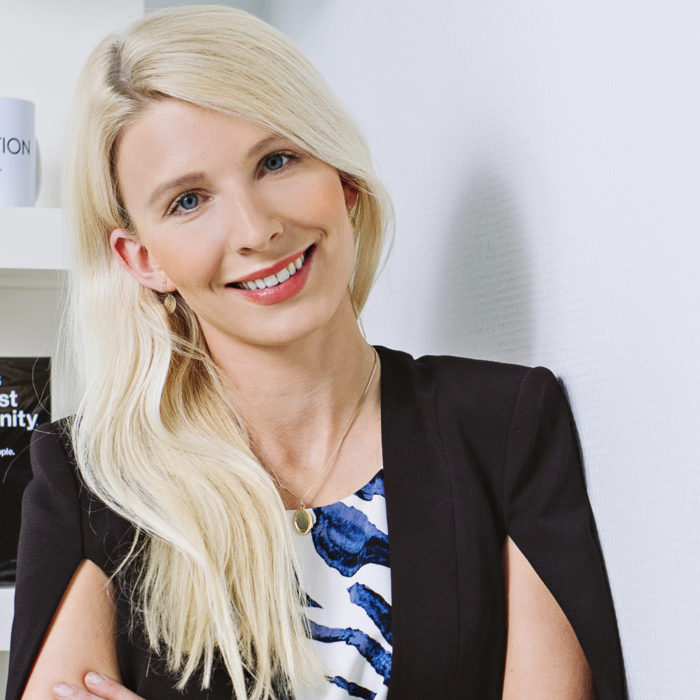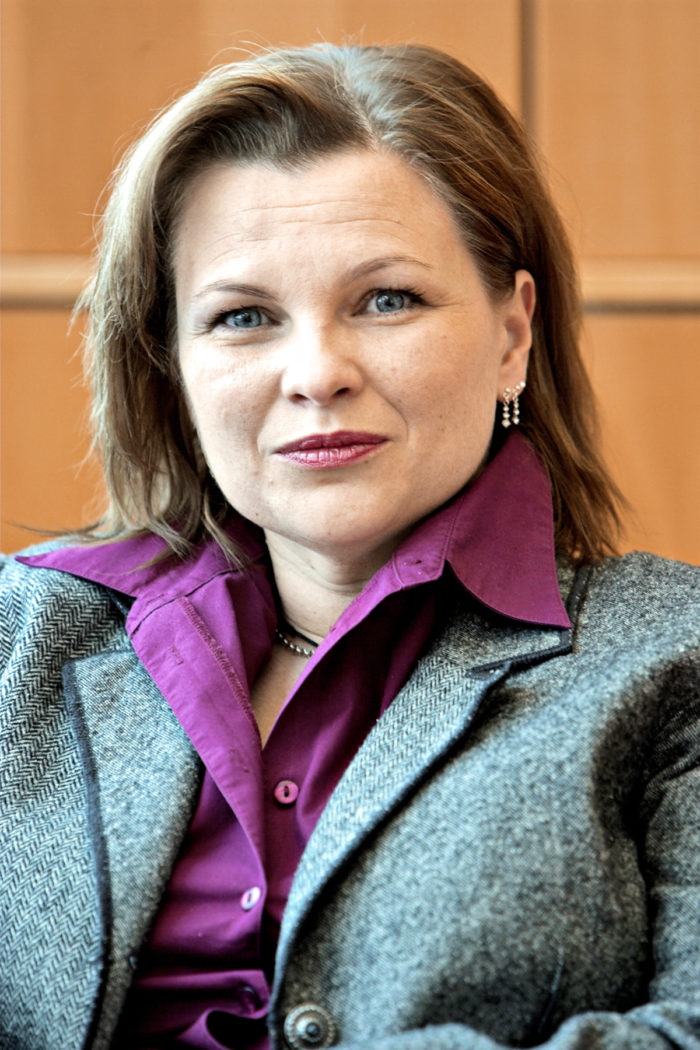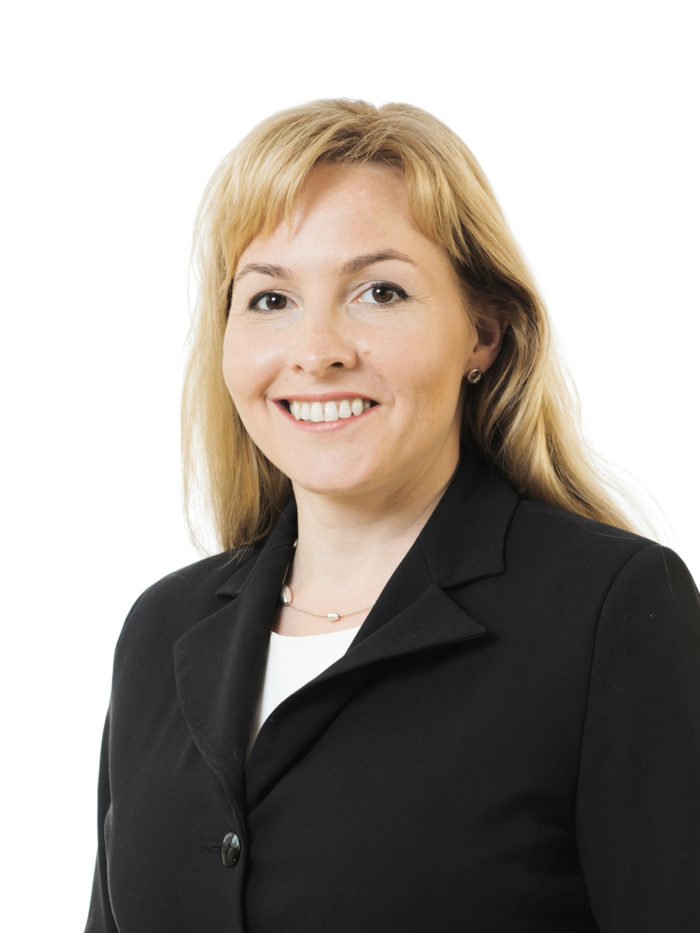 By Silja Kudel, ThisisFINLAND Magazine 2018