Porvoo forms a jewel of a town and makes a great daytrip destination just an hour from Helsinki.
Even if you only have several days in Helsinki, it's also worth seeing what lies beyond the city. Picturesque Porvoo, the second-oldest town in Finland, invites exploration and offers historical treasures, design shops, fashion and fine dining.
As you arrive in Porvoo, the town's main landmark is visible: Saint Mary's Cathedral, a building with origins in the late 13th century. It forms the ideal starting point for your tour.
The venerable church is rich in history, including coats of arms once used by the local nobility, not to mention medieval paintings and sculptures. This was where Tsar Alexander I convened the Diet when Finland was annexed to Russia as an autonomous grand duchy – an important step in Finland's eventual progression to independence.
The aroma of tar hangs in the air in and around the cathedral, a reminder that it has been bombed, burgled and burned many a time – most recently in 2006 in an arson fire. It has been painstakingly restored to its former glory, and a new roof of tarred shingles has been installed.
Let there be pastry
The cathedral is surrounded by a charming old town where some houses are several hundred years old and still standing strong, although there is hardly a right angle to be found. Two of Finland's oldest streets, Jokikatu (River Street) and Välikatu (Between Street), run past the tradition-steeped Raatihuoneentori (Town Hall Square). Beside Town Hall, the Holm residence forms a museum where you can travel back in time to the Porvoo of centuries past.
Porvoo once held status as an important cultural centre, and many significant historical figures lived and worked in the town. One of the most central of these was the poet Johan Ludvig Runeberg (1804–77), whose house on the southern edge of the Old Town has been made into a museum. Even if you don't have time to explore that neighbourhood, built in the neoclassical style, you will surely be able to enjoy a Runeberg pastry at one of Porvoo's many idyllic cafés. You'll notice that the pastry, invented by the poet's wife Fredrika (1807–79), is not the only thing in this town named after the Runebergs.
Porvoo artist Albert Edelfelt (1854–1905) has also achieved fame; his paintings now sell for hundreds of thousands of euros on the international market. A statue of Edelfelt gazes down from the same hill as the cathedral in the direction of his birthplace. His studio, several kilometres from the city centre, is open to the public.
Antiques, toys and chocolate
From Town Hall Square, you enter a neighbourhood of charming boutiques. Antique stores contain remnants of the old days, and the handicraft shops offer a more original and unique selection of crafts and design items than you'll find on the Esplanade in Helsinki. The Old Town specialises in toys (both new and antique), handicrafts designed by local artisans, and interior decoration items.
Chocolate is another great Porvoo souvenir gift. Brunberg Chocolate Factory was founded in 1871 and still sells its renowned truffles in its shop (Välikatu 4). A competitor is located by the cathedral: Pieni Suklaatehdas (Little Chocolate Factory, Kirkkotori 2), true to its name, has a storefront that can hold only a few customers at a time. You can also view the master chocolatier hand-making a fresh batch of confection.
If you have time, you can enjoy the other tastes of Old Porvoo, as well as the hospitality of the neighbourhood's small, welcoming hotels. By the banks of the river you'll find a café run by Porvoo Coffee Roastery (Mannerheiminkatu 2), a great place to enjoy freshly brewed coffee made from freshly roasted beans.
Time stands still at Hotel Onni (Kirkkotori 3), where you can imagine you've travelled back a century or two. Only traditional wooden houses are visible from the windows – not a neon light in sight.
Getting there
Put on your walking shoes and get going – leave your high heels at home when you set out to explore this cobblestoned town! You can get to Porvoo by bus from Helsinki's Kamppi Bus Terminal. The journey lasts an hour and there are several buses every hour. If you've got more time to spare, there's a ferry from Helsinki in the summer months. Railroad enthusiasts can also catch old-fashioned trains pulled by diesel or steam locomotives. They leave from Kerava, which is 30 minutes outside of Helsinki by commuter train, on selected summer days.
Porvoo in Photos
All photos by Porvoo City Tourist Office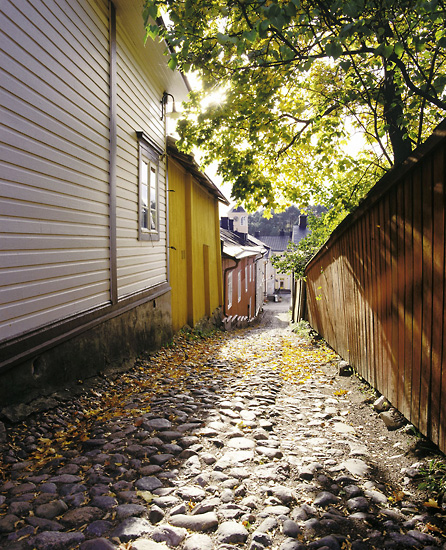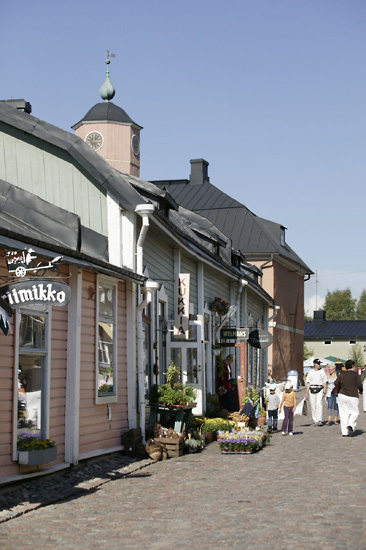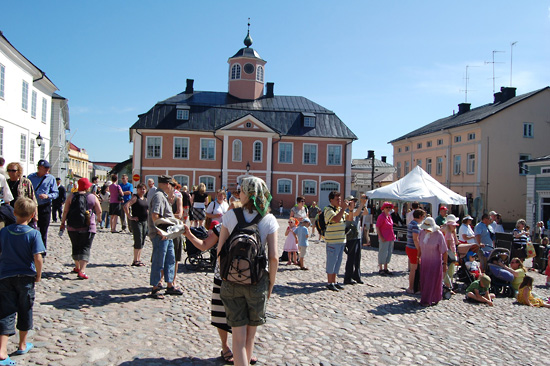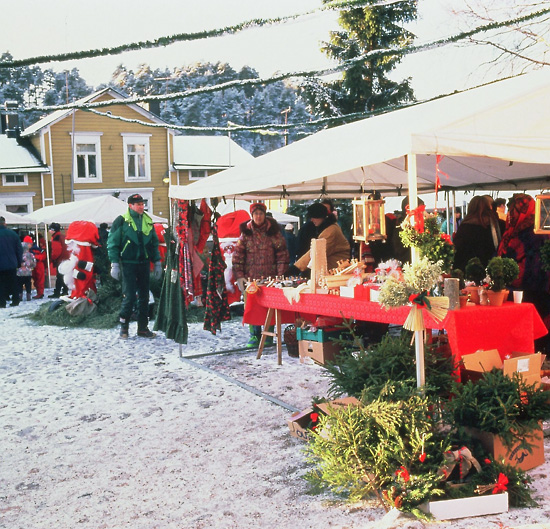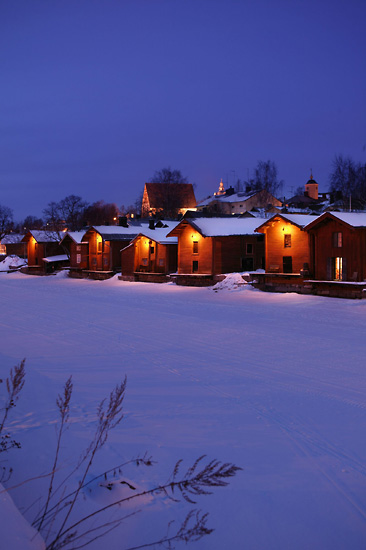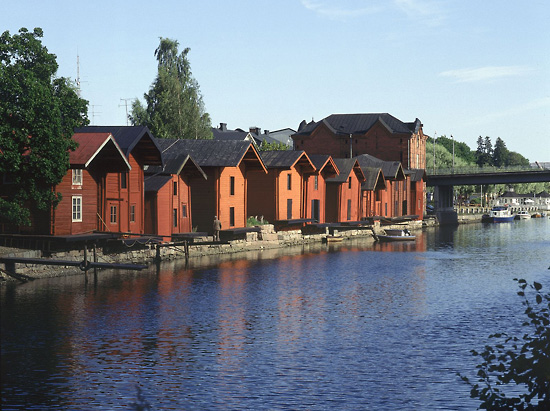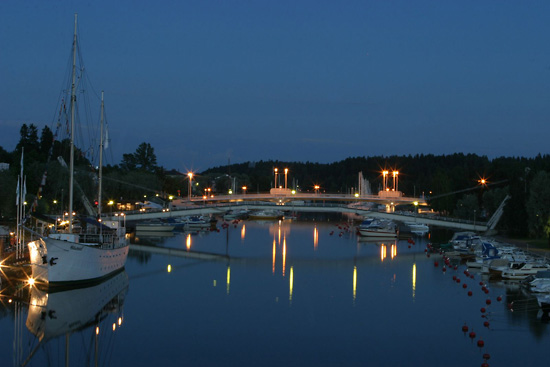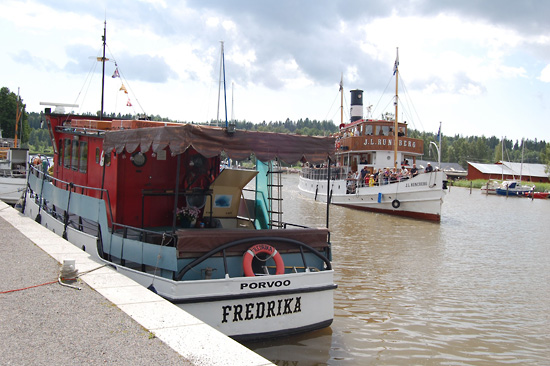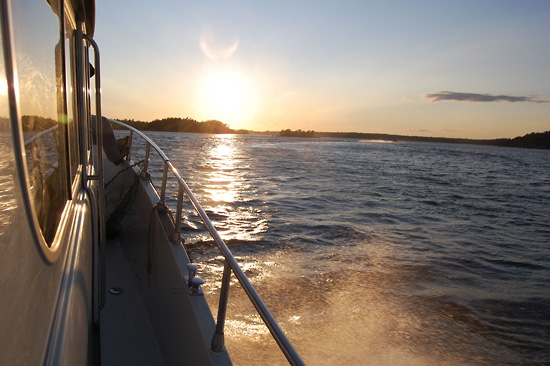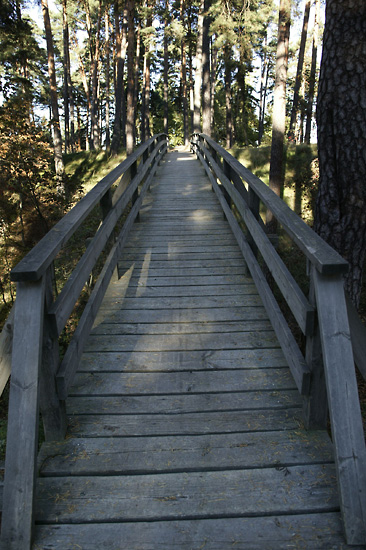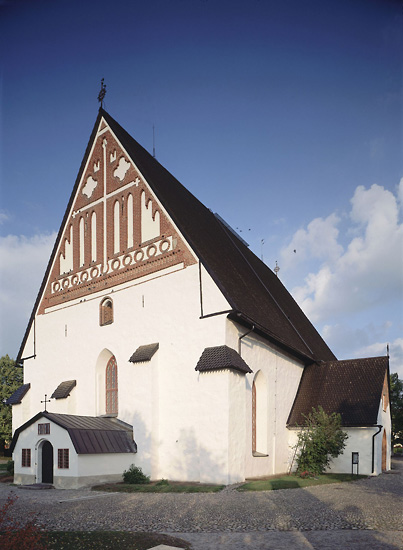 By Salla Korpela, updated January 2022