Just a few days into the new year and only a couple weeks after the winter solstice, daylight hours are still at a minimum. Lux Helsinki pierces the January night with light installations and luminous outdoor artworks across the city.
For Lux Helsinki 2022, organisers spread installations across the city, providing many entry points to the festival in order to avoid the formation of crowds, so that viewers could maintain social distancing. Light-seekers bundled up to stay warm in bracing temperatures that hovered around minus eight degrees Celsius (17 degrees Fahrenheit) for much of the week.
Most of the installations revved up for five hours each evening starting at five o'clock, for five nights in a row beginning January 5. Several of them also lit up for Lux Morning one day a couple hours before sunrise, which happens at about 9:20 in Helsinki at this time of year (sunset is at about 3:30 pm).
The festival of illumination reminds Helsinkians that they have emerged on the other side of the solstice and the days are already getting longer. Moving through February, day will continue to gain on night, and by late March the light will have a clear upper hand. While the weather often remains chilly throughout April, the already long hours of daylight reassure people that summer is on its way.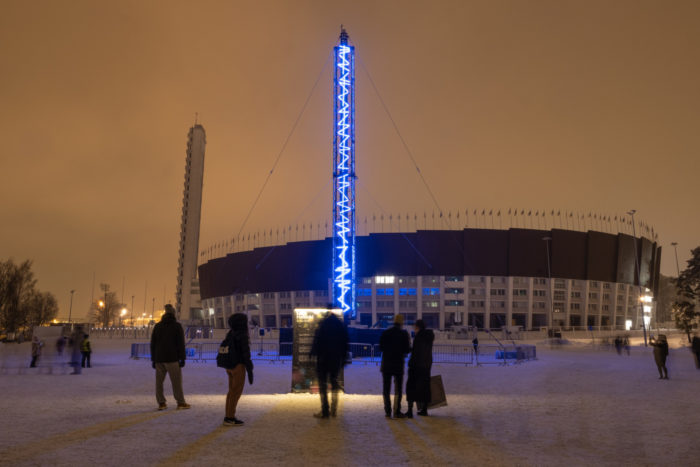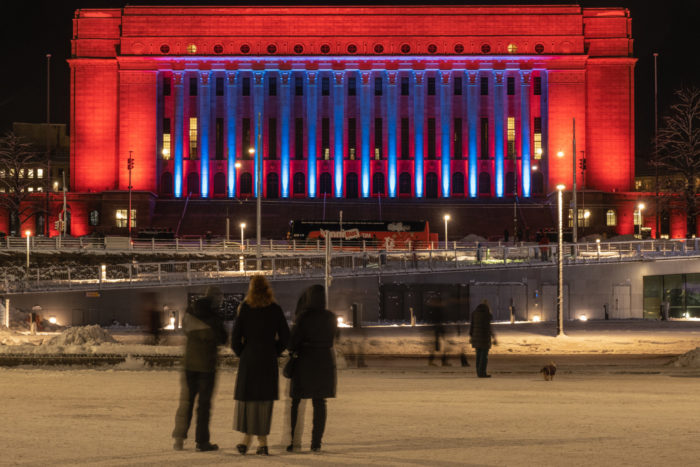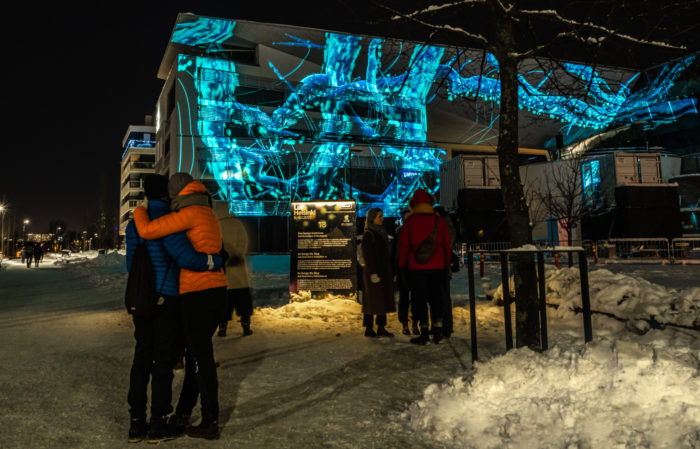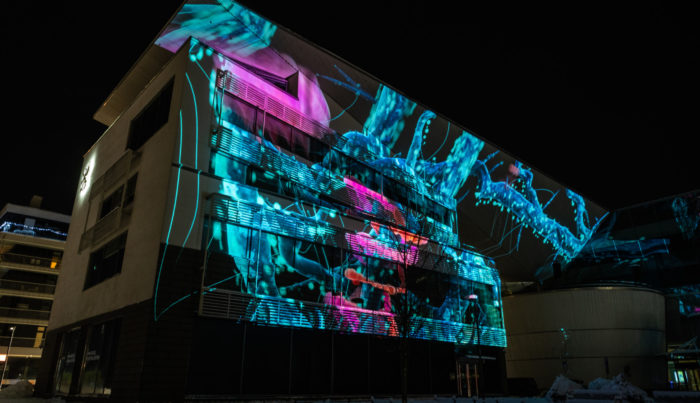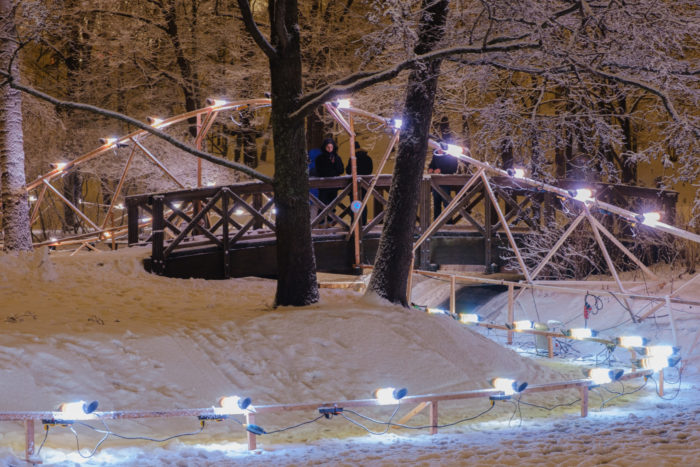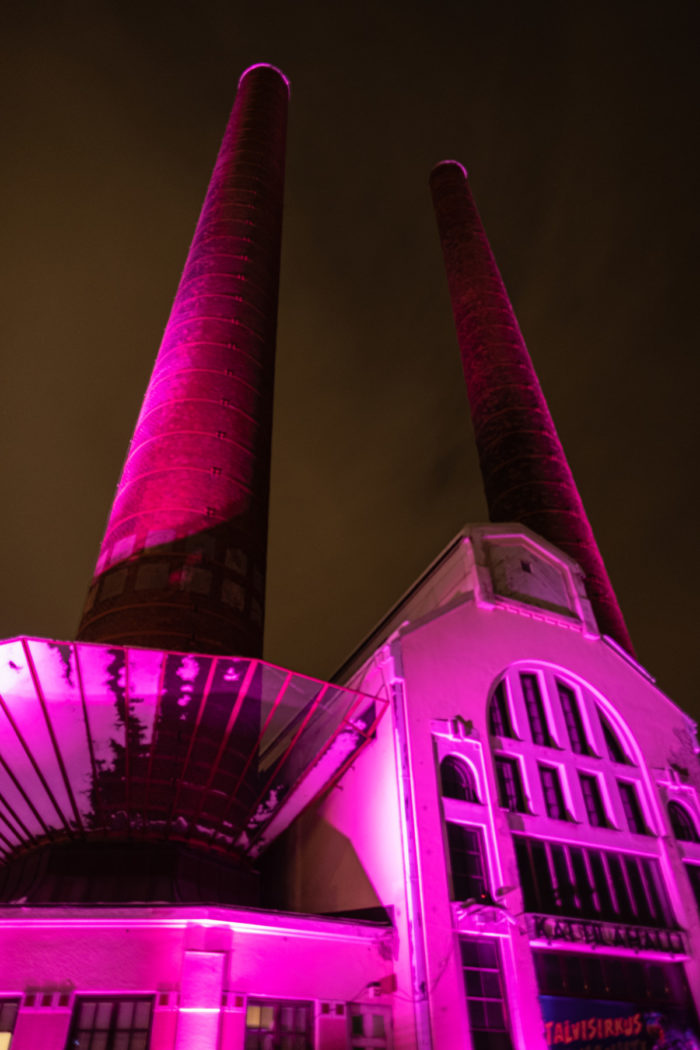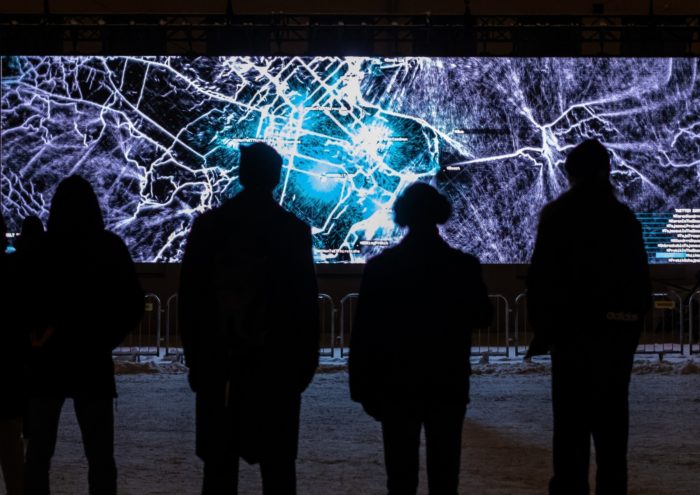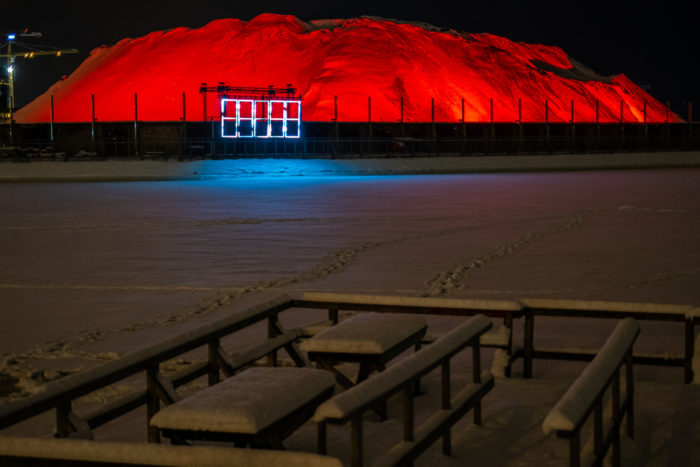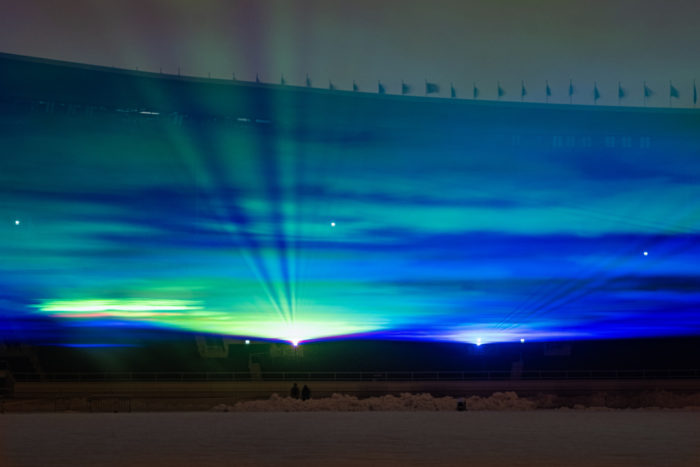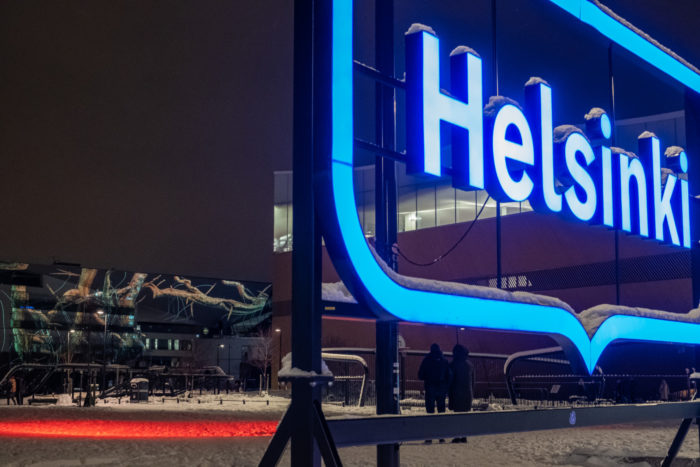 Photos by Tim Bird, January 2022
Text by Peter Marten