They don't last long in the wild. Within hours of their creation, the materials dry and fade, or forest critters may eat them, but the world can view the art online.
"As a former diving instructor, I've always been passionate about nature," says Alhopuro. "I used to think that our forests offered no comparison to the colours found on coral reefs." [Full disclosure: When not busy with her photography career, Alhopuro works as a diplomat at Finland's Ministry for Foreign Affairs, which also produces ThisisFINLAND.]
A tradition called "every person's right" means that anyone can enjoy hiking in the forest – and picking berries and mushrooms there – no matter who owns the land. Alhopuro started investigating whether she could use mushrooms in her art and discovered that the undersides – especially of toxic mushrooms – offered "a whole new, exciting colour palette."
She arranges them to form patterns or images, then takes a picture "before it gets dark and before snails and birds attack it." She assembles the artworks near forest paths "for random passers-by to enjoy," and believes it may add "a bit of mystery and wonder to their day." Her steadily growing following on Instagram and Facebook seems to agree.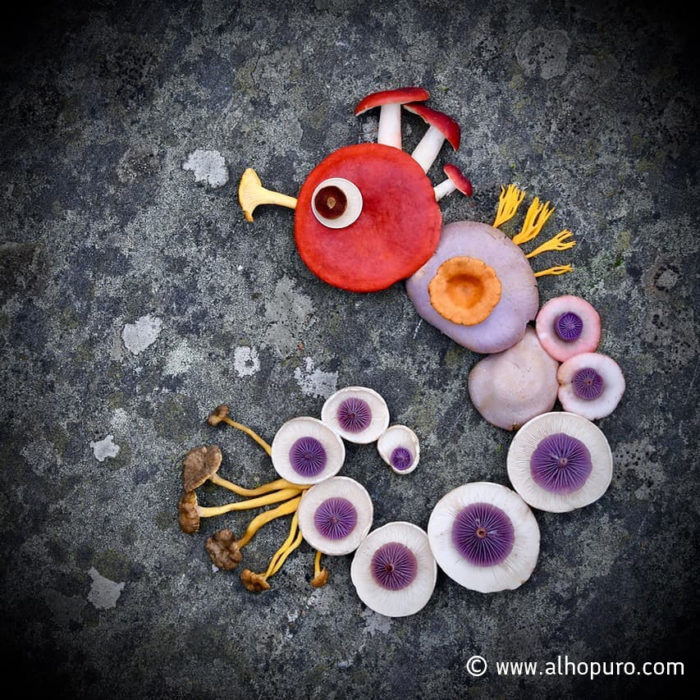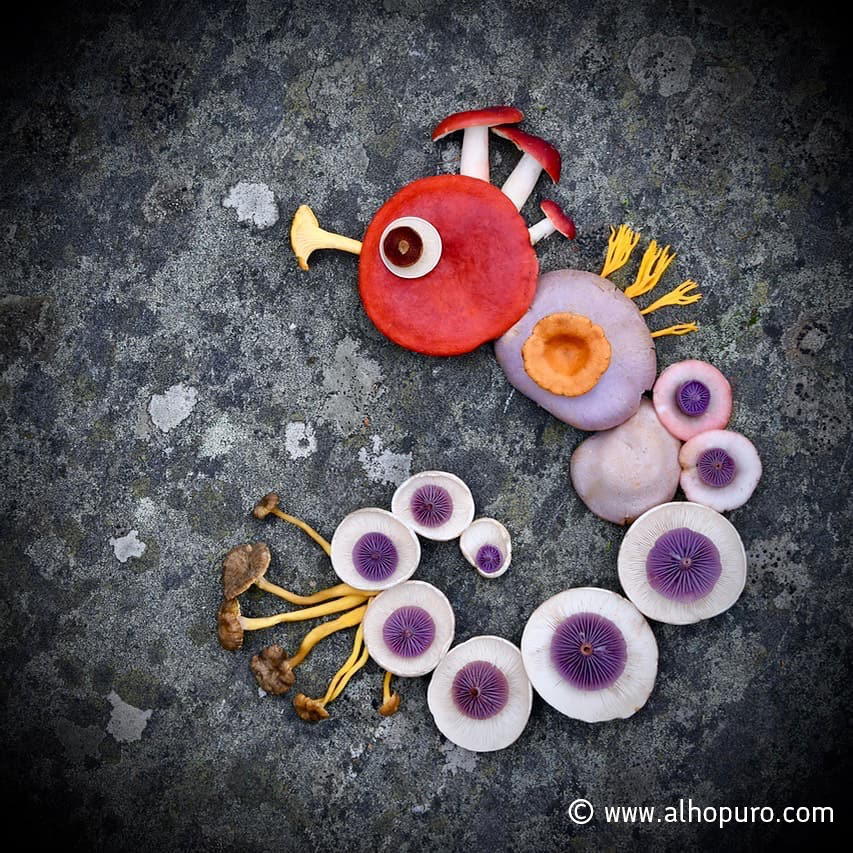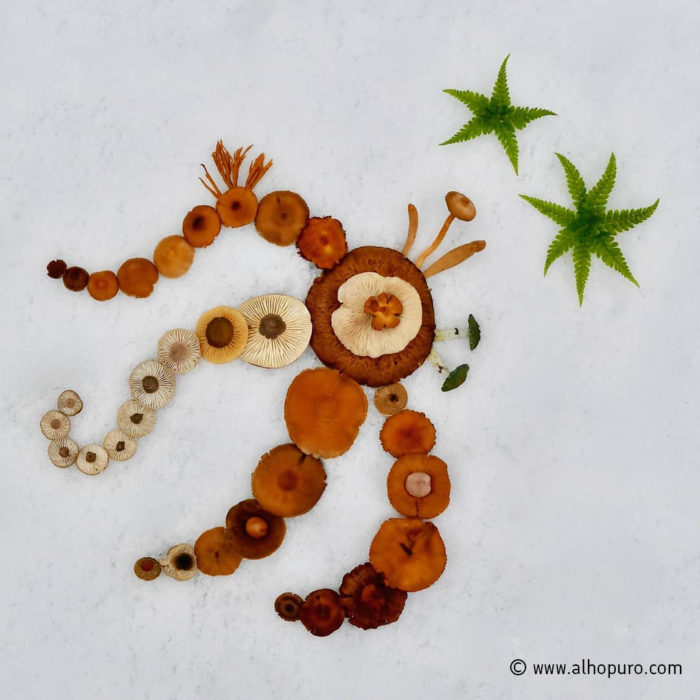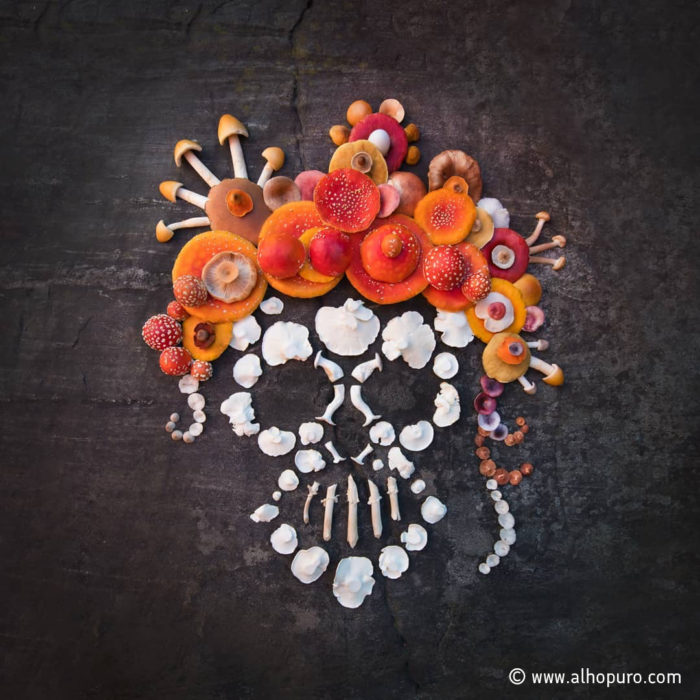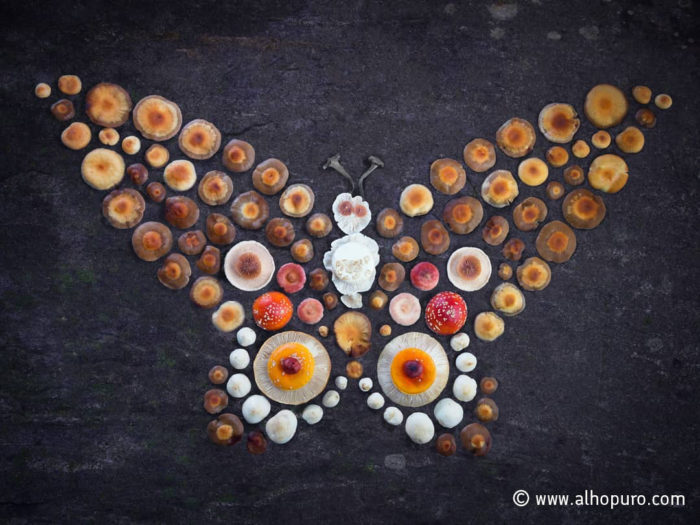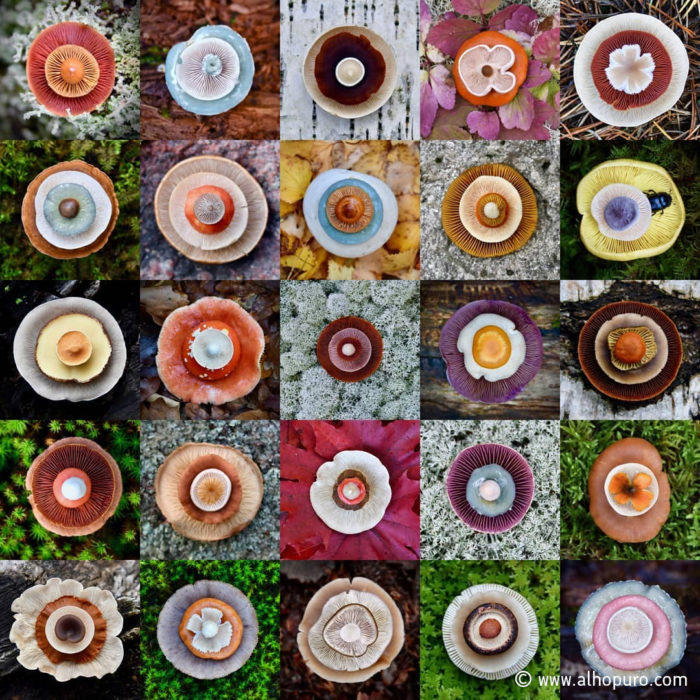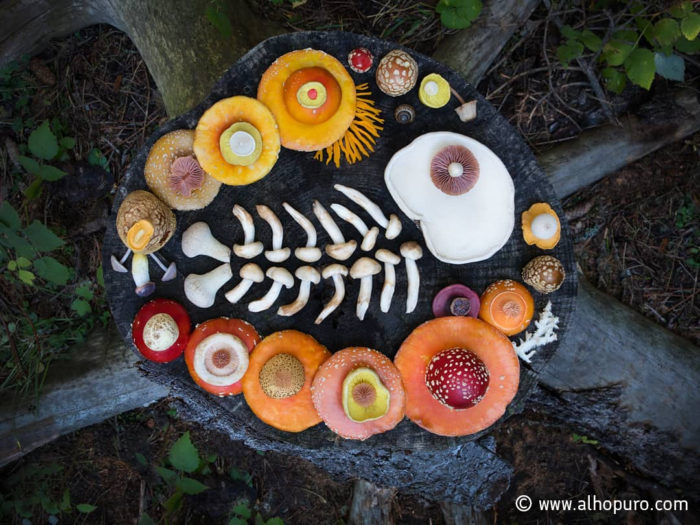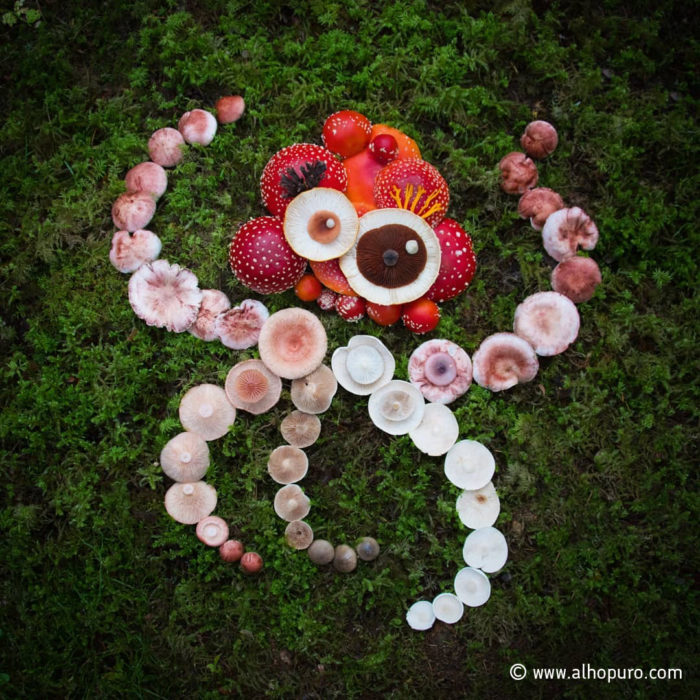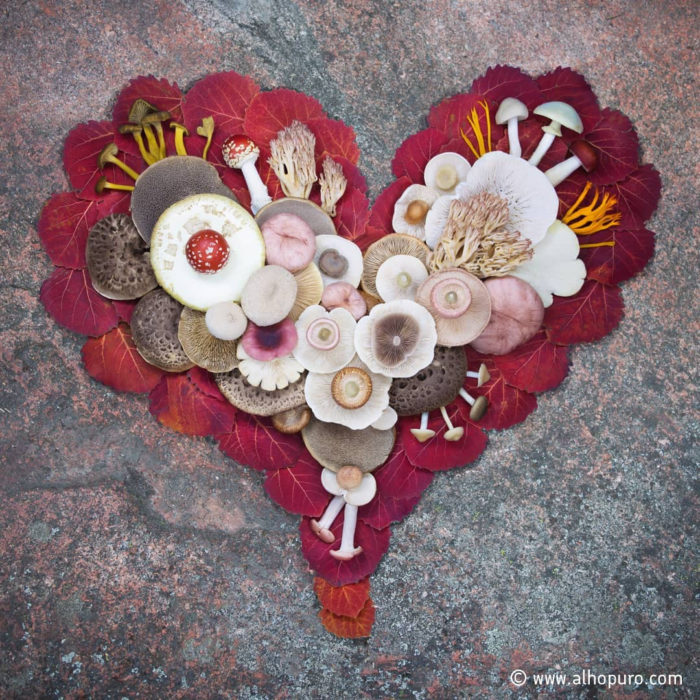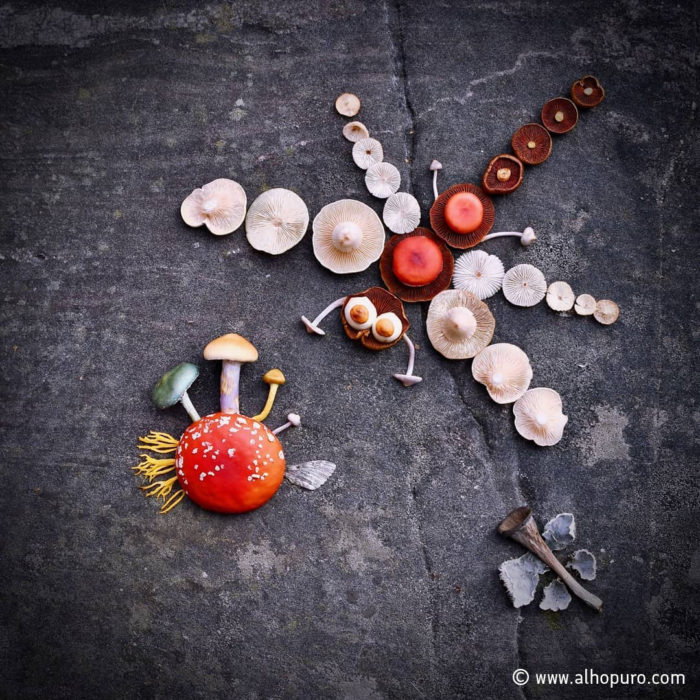 Alhopuro has found inspiration in the work of environmental artists such as Andy Goldsworthy. She also mentions Bernadette Bohan, who recycles toys into artworks, whom she met at Burning Man in 2017.
A skeleton motif is present in some of Alhopuro's photos – she says that this "imagery of death" is not related to the toxicity of the mushrooms, but rather tells of her "fears about declining diversity in nature."
Official disclaimer: If you go mushroom picking, remember that many mushrooms are poisonous. Exercise caution: Use a good, modern guidebook and consult with the locals. Or just stick to our slideshow.
By ThisisFINLAND staff, October 2018