Open the slideshow below to see how Yellow City, a book project that forms part of Helsinki's year as 2012 World Design Capital, portrays the Finnish capital with urban harshness, quirky denizens, magical realism and fantasy.
Napa Illustrations asked each of 17 illustrators to request a story or poem from his or her favourite author, then create picture material to accompany the texts in Yellow City: Illustrated Stories from Helsinki. The resulting combination of top writers and talented illustrators portrays the city in a way that none of the guidebooks do.
Open the book from one side and you've got Yellow City, but turn the book over and you've got another front cover – this time in Finnish, Keltainen kaupunki. Even if you can't speak Finnish, the illustrations are different on each side, so it's worth a look.
If you know Helsinki you'll enjoy the local colour and the dropping of street and neighbourbood names: Aleksanterinkatu, Kaivopuisto, Kamppi, Mannerheimintie, Senate Square, Stockmann. The lead story, "The Yellow City" by Anna Tommola, traces the journey and impressions of an Estonian plumber who comes to Helsinki to do repair work. In "The Other Helsinki" by Maria Candia, the narrator wakes up one day in an alternate world where humans share the city with another, furry species.
Green Party member of Parliament and former pop-song-lyric author Anne Sinnemäki contributes a poem, "Why there's nothing better than female friends," and Antti Tuomainen supplies an excerpt from his newest detective novel. Tomi Kontio's "A Dog Called Cat" tells of a canine whose mother named him Cat.
The contributor bio section also provides fun reading. You'll find out who "enjoys…building Lego cities with her daughter," who "fights against darkness," whose pseudonym is Megatron Braineater and who is "currently completing a thesis on articles related to narrative ambivalence."
Yellow City: Illustrated Stories from Helsinki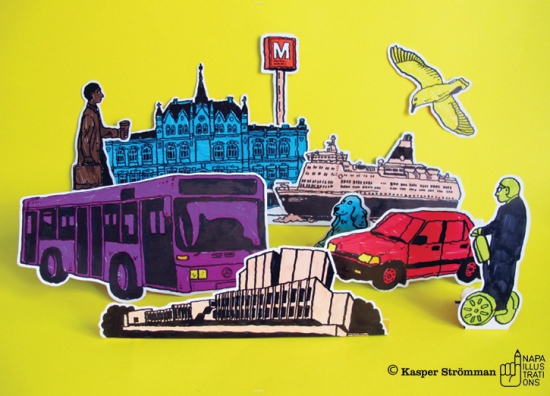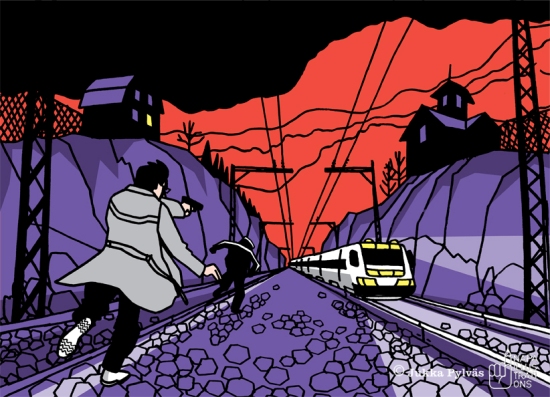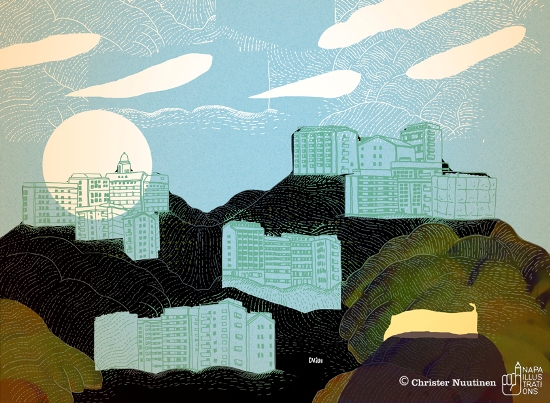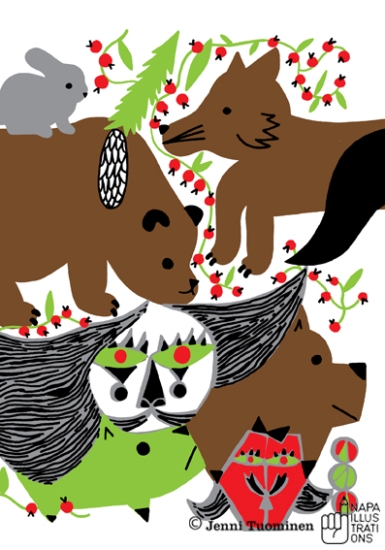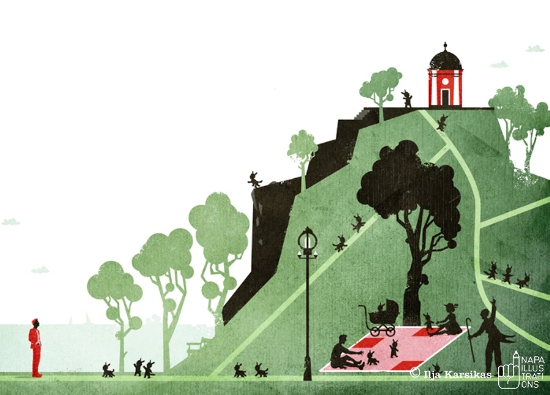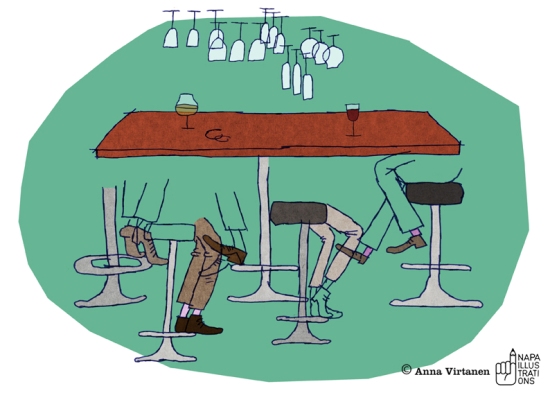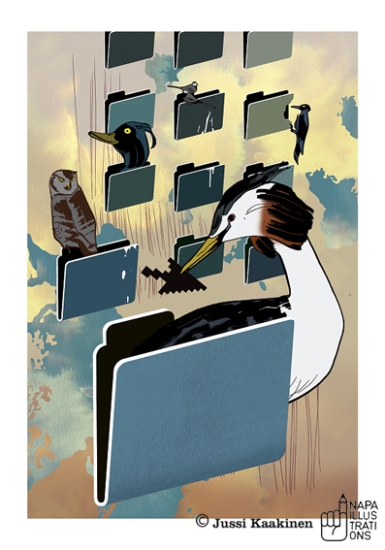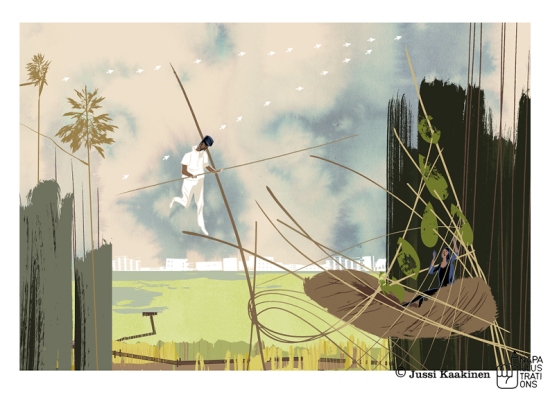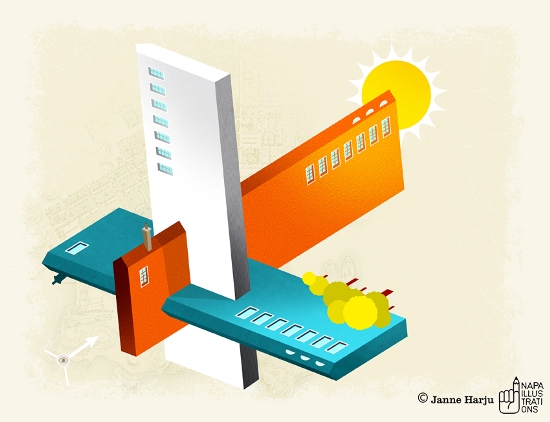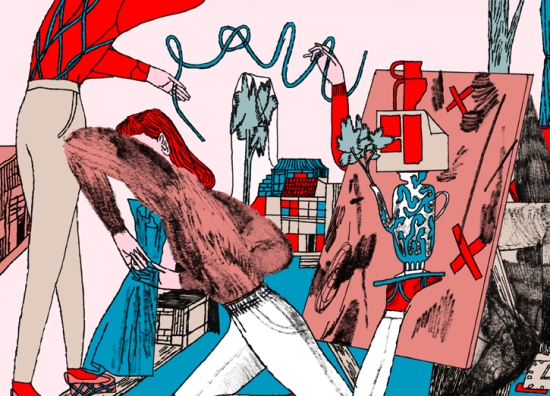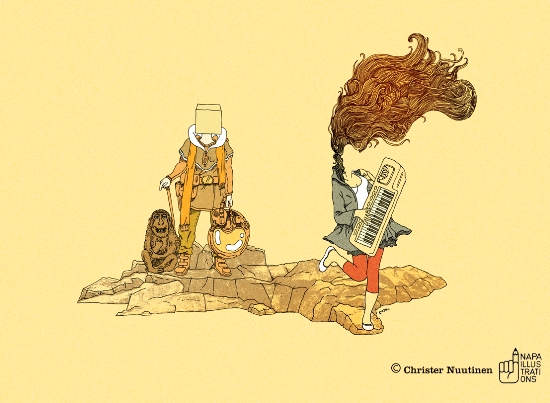 By Peter Marten, August 2012