In early summer in the forests of the Kainuu region, stretching along the Russian border in eastern Finland, love is in the air – for bears. Our slideshow brings you in for a close-up of these impressive animals.
A ragged stretch of marshland in the remote no-man's-land between Finland and Russia is not the most romantic setting. However, the protagonists are so wrapped up in each other – well, the male is besotted with the female in any case – that they are oblivious to the lashing rain. But brown bears are like that.
Viewing brown bears and their fellow predators, namely wolves and wolverines (the lynx, though abundant, is simply too elusive), has become a popular and thrilling tourist activity in this part of Finland. The best sites, equipped with spacious hides for "casual" watchers and more basic, strategically placed hides for serious photographers, are close to the border.
Bears are attracted by bait of fish, pig carcasses and dog food. On the face of it, this sounds like cheating, but the animals never become totally dependent on the bait or dangerously attracted by it to populated communities – and the chances of seeing the animals in the wild would otherwise be very low indeed. Bears and wolverines might wander boldly to within a few metres of the hides; wolves are more cautious and sightings, though possible, are rarer.
Wildlife watching trips, under the regional Wild Taiga umbrella, are organised by wildlife experts such as Lassi Rautiainen, an award-winning wildlife photographer. His Articmedia outfit operates a total of 14 hides, most of them near the family run Kuikka lodge, 160 kilometres east of Kajaani – one of the most likely sites for viewing wolves.
Top Finnish nature filmmaker Kari Kemppainen is a partner in the Boreal Wildlife Centre, and their hides at Viiksimo have a good record for sightings of all three predators. The romance portrayed in the slideshow below was observed from the main hide at Viiksimo over the course of a single stormy night in late May.
Among the bears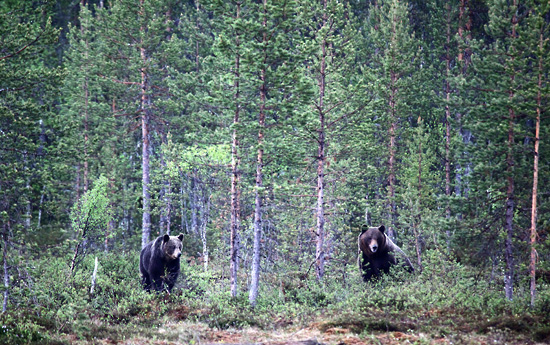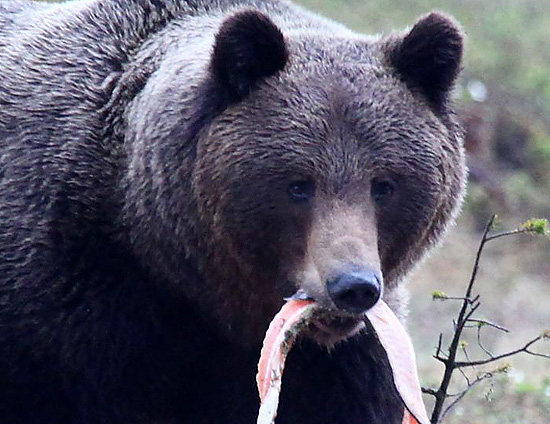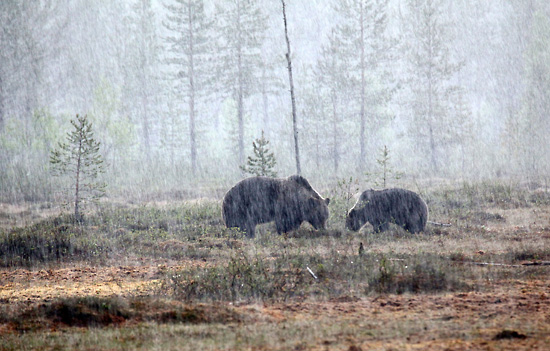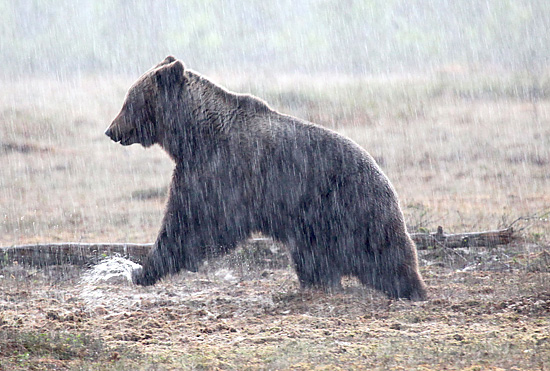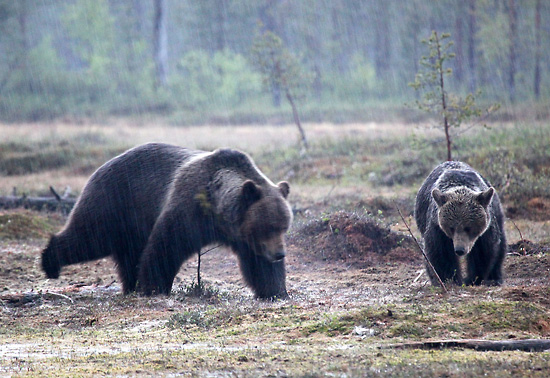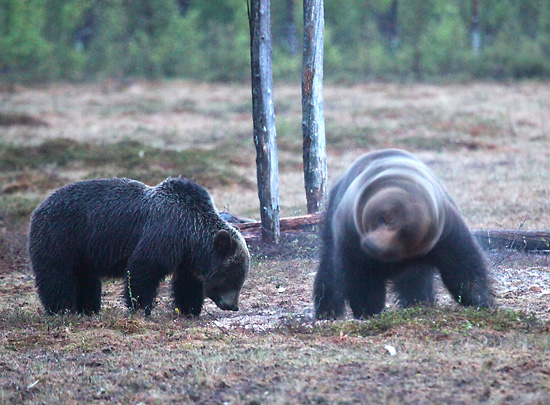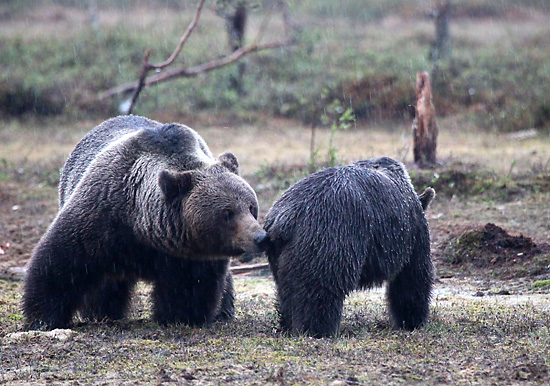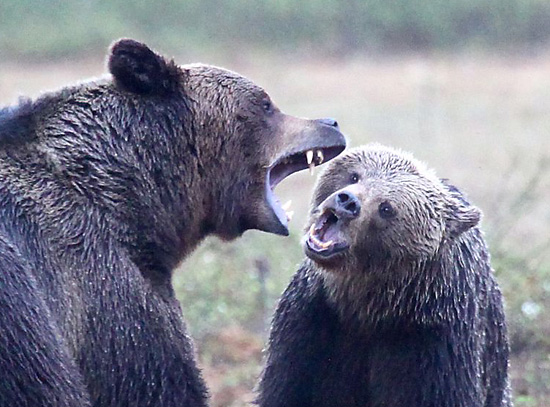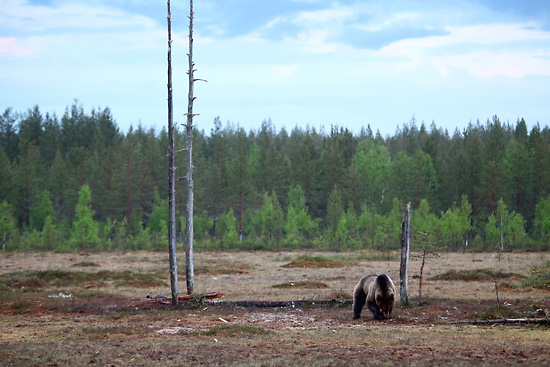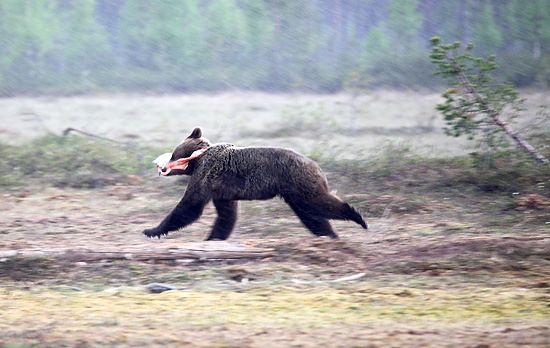 Text and photos by Tim Bird, June 2010