When it comes to making the most of materials and minimising waste, Finland already has plenty of expertise on how innovative technologies can be used in crucial sectors.
The concept of a "circular economy", where all materials are fully utilised and recycled, is becoming increasingly appreciated as a vital goal in a world facing critical problems such as climate change and dwindling natural resources.
The European Union is finalising an ambitious Circular Economy Strategy, while the Finnish Government has prioritised investments promoting the circular economy among its new spearhead projects.
"Building a circular economy will involve much more than recycling wastes. It will mean radical changes ranging from the choice of raw materials, through product design and new service concepts, to the wider use of sidestreams from industry as raw materials for other businesses," explains Mari Pantsar, Ecological Sustainability Director at the Finnish Innovation Fund Sitra.
Material and energy efficiency in industry
"Finland's pulp and paper industry is a prime example of a major industry where almost all the materials and sidestreams generated during wood processing are already utilised in many kinds of products or to generate renewable energy," says Pantsar. Finnish firms are rapidly finding new applications for innovative biomaterials derived from wood – enabling the enhanced utilisation of biomass from Finland's sustainably managed forests, where much more timber grows than is harvested each year.
Improved raw material use typically comes hand in hand with energy savings. As a country with a cold climate and no fossil fuel reserves of its own, Finland has long recognised the need to maximise energy efficiency in industry and buildings. Such exportable expertise is now more important than ever considering the need to reduce emissions and mitigate global warming.
In addition to building up a sustainable carbon-neutral bioeconomy by making better use of forest biomass, Finland is actively bringing the concept of the circular economy into other key areas.
Pantsar explains how machinery and electronic equipment should increasingly be designed to enable them or their different materials and components to be recovered for reuse. "The Finnish forestry machine manufacturers Ponsse have pioneered the concept of product modularity by integrating multi-purpose parts in machines that they can easily take back for maintenance and reuse – also through their international sales network," she adds.
What goes around comes around
Households can also help to eliminate waste and recirculate goods and materials through the economy by increasingly opting for leasing services, sharing schemes and second hand goods. In conventional recycling Finnish families have long led the way when it comes to drinks containers and paper. Improvements in collection, sorting and processing will next focus on other reusable materials including plastics, metals and textiles.
Finland's food producers and distributors are meanwhile aiming for radical reductions in food waste. The Finnish energy company St1 is pioneering the production of biofuel from food industry residuals.
Down on the farm, Pantsar explains that recycling the nutrients needed for growing crops is another crucial goal for Finland – not least because surplus nutrients in runoff from farmland worsen ecological problems in the Baltic Sea. "Instead of using imported chemical fertilisers, farmers are being encouraged to apply recycled organic wastes on their fields, or include nutrient-binding crops in cultivation cycles," she says.
Sitra's experts are helping to create an ambitious road map aiming to get goods and materials circulating smoothly throughout the Finnish economy. They have identified potential savings amounting to billions of euros a year in key sectors.
"Our plans emphasise close cooperation between industry, researchers, government agencies, legislators and local authorities," says Pantsar. "Through R&D work new business models and modular product designs can be created that take into account the need for easy maintenance, multiple reuse and recycling right from the start."
By Fran Weaver, February 2016
New clothes from old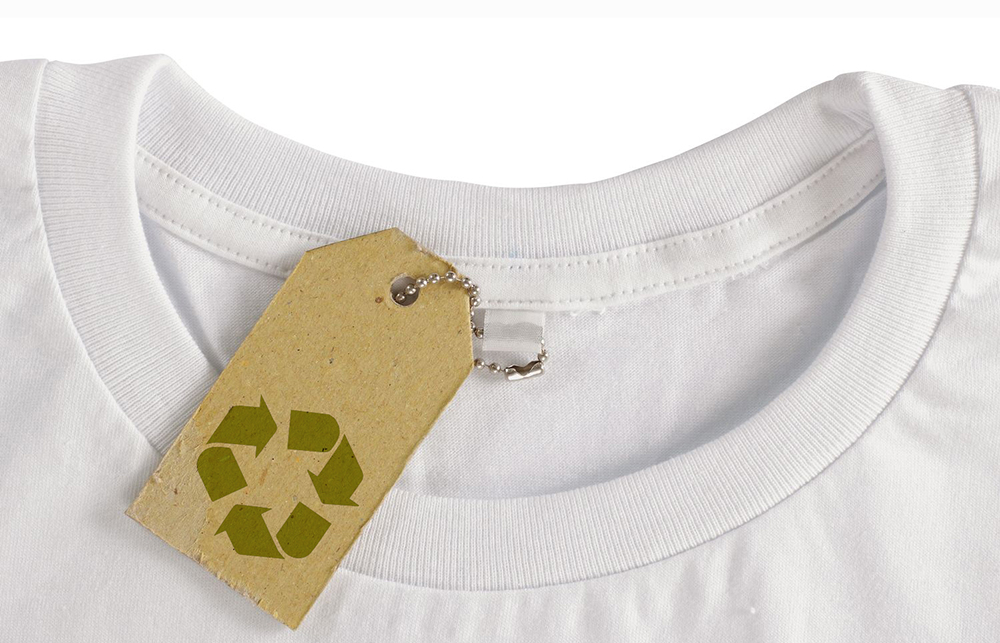 Worn-out clothes can now be turned into new fashions, thanks to an innovative process devised by VTT Technical Research Centre of Finland and Ethica as part of the Finnish Circular Economy of Textiles project.
In the first step of this groundbreaking recycling demonstration scheme, the Helsinki Metropolitan Area Reuse Centre separates cotton clothes that contain reusable fibres, even though their fabric may be too worn out for them to be resold second hand.
Cotton fabric crushed by recycling specialists Suez is then dissolved in alkali to form a cellulose solution. New fibres are then formed by spinning this solution in pop-up facilities located in a disused viscose mill. New knitted fabrics are then manufactured from the recycled fibre by the Finnish firm Pure Waste, and made into new clothes designed for the high street fashion chain Seppälä.
The first new clothes created through the scheme will go on sale during 2016 in Seppälä's stores. They may also be purchasable online and delivered in reusable RePack packaging – eliminating another layer of waste and enabling consumers to return old clothes, completing the cycle.