Three of the much-buzzed-about names in Finnish fashion include Sasu Kauppi, R/H, and Satu Maaranen, freelance designer and Pre Helsinki co-founder.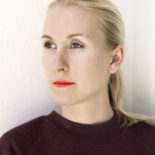 Helsinki-based Satu Maaranen graduated from Aalto University School of Arts, Design and Architecture in 2012, and her graduate collection won the first prize at the esteemed Hyéres Fashion Festival the following year.
Four years ago Maaranen co-founded Pre Helsinki, a platform that features a five-day international event in Helsinki each spring showcasing and promoting the most interesting names in Finnish fashion. The event also maintains a significant presence at the most important Fashion Weeks around the world.
"We founded Pre Helsinki because we felt that we really needed to have this type of vehicle to promote Finnish fashion and help emerging designers make the right international connections," says Maaranen, who is also Pre Helsinki's creative director.
An award-winning freelance designer, Maaranen is known for her elegant, almost futuristic creations that feature colourful hand-painted prints on silk, cotton and viscose in dramatic sculptural forms. In addition to working with design icons such as Marimekko and Petit Bateau, she has collaborated with the Italian textile house that designs prints for clients including Prada, Max Mara and Dolce & Gabbana.
"What sets Aalto's programme apart is that traditional craftsmanship is taught," says Maaranen. "There are few places that do that. I know students at top schools such as Central Saint Martins and Parsons who need to use their own bathtubs for dyeing fabrics because those types of facilities simply don't exist at their schools."
According to Maaranen, the secret to success is to stand out from the crowd and be true to your own vision.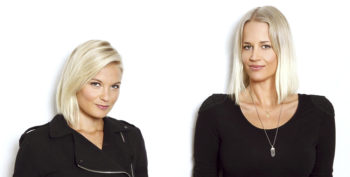 R/H designers Hanna Riiheläinen and Emilia Hernesniemi met while studying at Aalto University. After graduation, Riiheläinen worked at Zac Posen in New York and Hernesniemi worked in Berlin at Agency V before the duo founded R/H in 2010.
Their collections for women feature a delightfully whimsical world of handmade prints embellishing a collection of dresses, skirts, tops and trousers, as well as accessories.
"We're inspired by our mothers, grandmothers, sisters and friends, and by Finnishness – whether it's the materials we use such as reindeer leather or our approach," says Hernesniemi. "We want to make clothes that work in women's lives. Finnish women really demand that their clothes work owing to the climate and their active lifestyles," she says.
And what is Finnishness? "We're a bit different, we don't need to please the world or
seek popularity – we're content being a kind of lone wolf," replies Hernesniemi.
R/H's aesthetic is particularly popular in Japan. The brand is also sold in Hong Kong, the US, Iceland, and Finland, with their flagship boutique located in central Helsinki.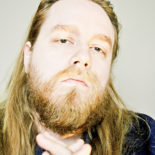 Sasu Kauppi may be better known abroad than in his homeland. His colourful urban street wear is sold around the world from Hong Kong to the US and the UK.
A 2011 MA graduate of Central Saint Martins, Kauppi has also taught at Aalto University, where he completed his BA in fashion design. His distinct sense of style caught the eye of American rapper and designer Kanye West who flew to Helsinki to meet Kauppi in late 2014. The duo are reportedly collaborating – though Kauppi, who is currently living in Los Angeles and working as the design director of an LA-based fashion brand, says he can't comment on the matter.
In the meantime, Kauppi says his focus is shifting. "I'm trying to move my focus to designing good products rather than thinking about ensembles. I'm learning to appreciate detail level even more, though it's always been important to me. I want the love that I put in each design to be evident."
"I want to create products that are desirable enough to be worn out rather than forgotten after one brief season," he says.
By Katja Pantzar, April 2016