In this article, we take a look at four people whose inspiring stories lay out what Hän is all about: in an equal society, your background doesn't matter – you are free to become anything you want. Through belonging and participation in the Finnish society as well as individual excellence, these four individuals have become decision-makers who shape society towards even greater equality.
Nasima Razmyar: from refugee child to Deputy Mayor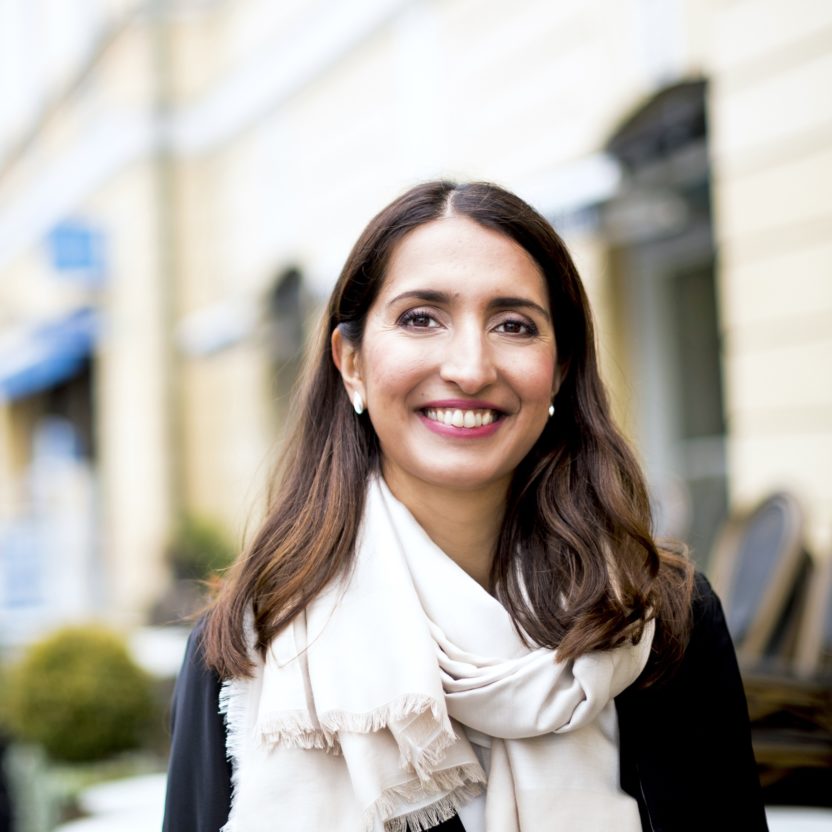 Nasima Razmyar moved to Finland when she was eight years old. From the age of five, the Afghan girl had lived in Moscow, Russia, with her diplomat family, but in 1992, the change of government in Afghanistan changed everything: the Razmyars could not return home safely. The family fled to Finland.
Razmyar got her first taste of Finland in a reception centre in Rovaniemi, Lapland. She went to school and started learning Finnish, played with classmates and made local friends who helped the family build a home in the new country. Razmyar now thinks that learning the language is essential to an immigrant's integration into a new society. Language helped her pursue her dreams.
"I hope I can be a role model for young immigrants, especially girls. It's possible to achieve anything in Finland regardless of your gender or your background. Unfortunately, it is still harder for non-white girls, but I believe that attitudes are changing," Razmyar has said.
Razmyar studied community pedagogy, worked various jobs, actively participated in associations and NGOs and, eventually, found politics. In 2015, Razmyar was elected as a Member of Parliament, among the first Finnish MPs with a refugee background. In 2017, Razmyar was elected Helsinki's Deputy Mayor for Culture and Leisure. As the Deputy Mayor, she promotes equality through policymaking.
"For example, the City of Helsinki's youth services have made a considerable effort to pay attention to gender diversity and gender equality. All children should have equal chances to attend hobbies. The city has a great responsibility to deconstruct gender norms instead of reinforcing them through public services," she states.
Tiina Sanila-Aikio: Sámi leader fostering indigenous culture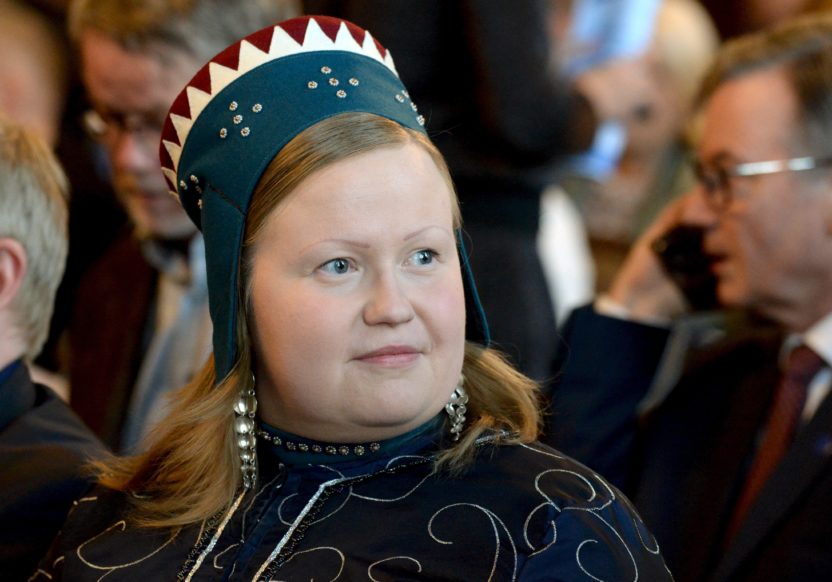 Tiina Sanila-Aikio was born in 1983 to a reindeer-herding family living in the northernmost part of Lapland. She grew up in the village of Sevettijärvi but moved 470 km south to Rovaniemi to study law at the University of Lapland. Currently she lives in Inari. Sanila-Aikio is a member of the Sámi people, a European indigenous people.
Sanila-Aikio has dedicated her career to promoting Sámi culture as a musician, as a teacher of Skolt Sámi language and culture and as the President of the Sámi Parliament, the supreme political body of the Sámi people in Finland. Sanila-Aikio was the first woman to be elected as President of the Sámi Parliament. Ten of the Parliament's 21 members are women.
"I have been active in Sámi politics since I was fifteen years old. During my career as a rock musician and as a Skolt Sámi teacher, I also worked to benefit the Sámi community. Nevertheless, some people thought that I was too young to become the President of the Sámi Parliament in my thirties. The fact that I am a young woman stirred conversation. I think I was elected despite these doubts because of my political activity, language skills, cultural work and large network," Sanila-Aikio says.
Her life and schedules, however, centre around herding reindeer with her husband and daughter. Sanila-Aikio finds women and men equal in the Sámi culture.
"Traditionally, we have separate work tasks for women and men, but these days everyone can choose their own career path. Women's traditional roles are important in many ways, for example, in exchanging knowledge between generations. On top of traditional income sources like fishing and reindeer herding, educated Sámi women can now generate extra income for the family," Sanila-Aikio explains.
Tarja Halonen: the first female President of Finland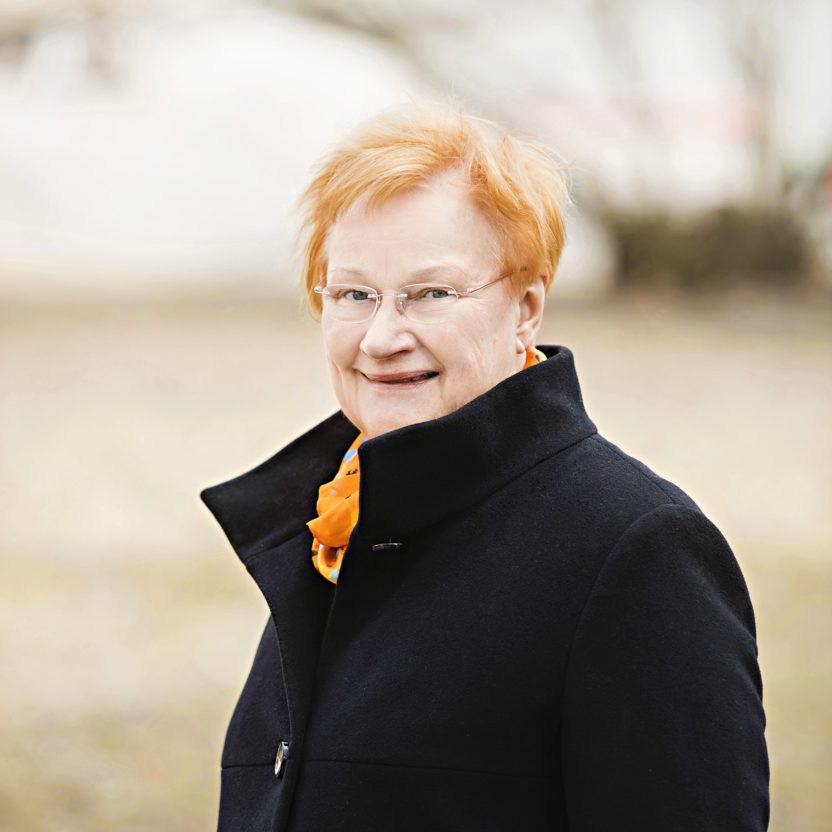 Born during the war in 1943, Tarja Halonen grew up in the working-class district of Kallio, Helsinki. She studied law in the 1960s and 70s and worked as a lawyer in a trade union before her career in politics.
Halonen served two terms as President of Finland from 2000 to 2012. She was the first Finnish woman to be elected as President. Prior to her election, she served as Minister of Social Affairs and Health, Minister of Justice, and Minister for Foreign Affairs.
Over her political career, which began in 1974, President Halonen has paid close attention to promotion of democracy, human rights, and the role of civil society. Strengthening social justice and gender equality have been central themes. After her presidency, Halonen has worked with sustainable development in Finland and internationally.
"There are still things to be fixed in Finland. For instance, the #MeToo campaign showed that equality has a thin surface. When you scratch it a little, attitudes resurface that clearly accept inequality. Nevertheless, on a global scale we are progressive in gender equality and we can remind others that the implementation of equality benefits everyone," Halonen said in Anna magazine in August 2018.
She continues to work closely with the UN and is currently Alternate Co-Chair of the Every Woman Every Child Movement's Steering Group, and a member of the Secretary-General's High-Level Advisory Board on Mediation. Among other duties, she is also UN Global Champion for Disaster Risk Reduction, UN Drylands Ambassador, and a member of the Group of Eminent Persons (CTBT).
Ozan Yanar: Fighting for Finnish Equality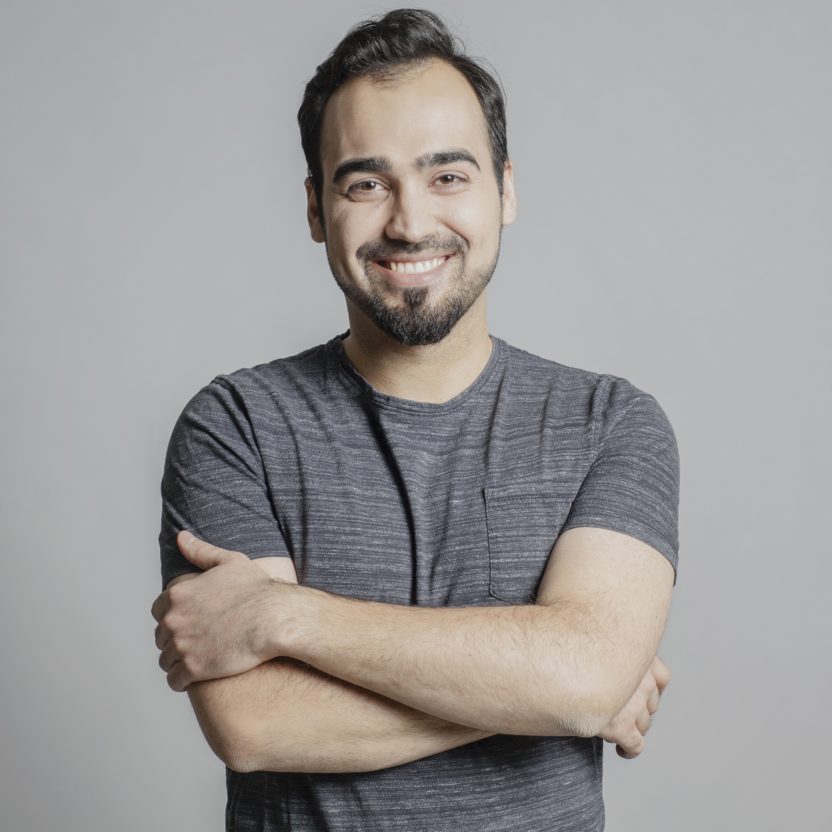 Ozan Yanar moved to Finland at the age of 14. At the time, he didn't know any Finnish. But, he quickly picked it up through friends and football.
Eventually, Ozan gained the opportunity to study economics at the University of Helsinki. He used those studies to work internships at respected organisations, and became more interested in society and policy.
Ozan wanted to be part of a party that was serious about climate change and human rights. He found that party in the form of the Greens, which he joined in Autumn 2013. With a clear and consistent message, Ozan's name began to spread in academic circles. He became well-known for putting a lot of effort into campaigning. That effort paid off when he was elected as a Member of Parliament in April 2015.
As part of the Finance Committee, Ozan dealt with economic policy through a lens of equality and justice. Women's rights, racism, discrimination, immigration, climate change – these are the issues closest to his heart.
Ozan has represented the Greens in the Helsinki City Council since Spring 2017 on the Trade Council and the Education and Training Board. He is also a board member of the United Nations Entity for Gender Equality and the Empowerment of Women, and chairs the board of Loisto Settlement. "I want a society in which every child has a chance to prosper, regardless of their gender, wealth, roots or other reasons. No one can be left behind. And, above all, we must do everything to make this planet viable for future generations," says Ozan.