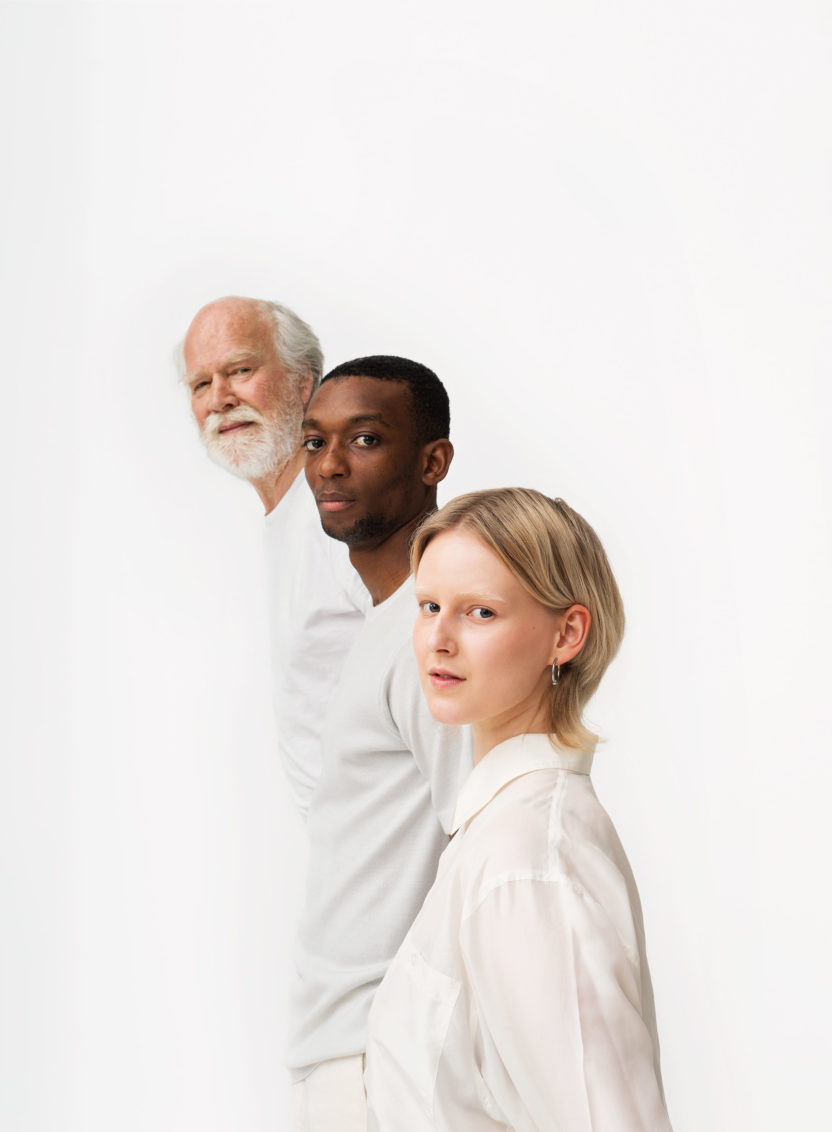 Hän is the inclusive Finnish pronoun that stands for equal opportunity.
It's a symbol for a better world where people are not defined by their background, gender or appearance.
Hän stories
You're a hän. I'm a hän. Everyone's a hän. In Finland, everyone is entitled to be treated equally, enabling them to belong, participate and achieve their full potential. Through this article series, get to know how mutual respect and solidarity, along with equal opportunities and decent living standards for all, lead to an inclusive society.
Hän honours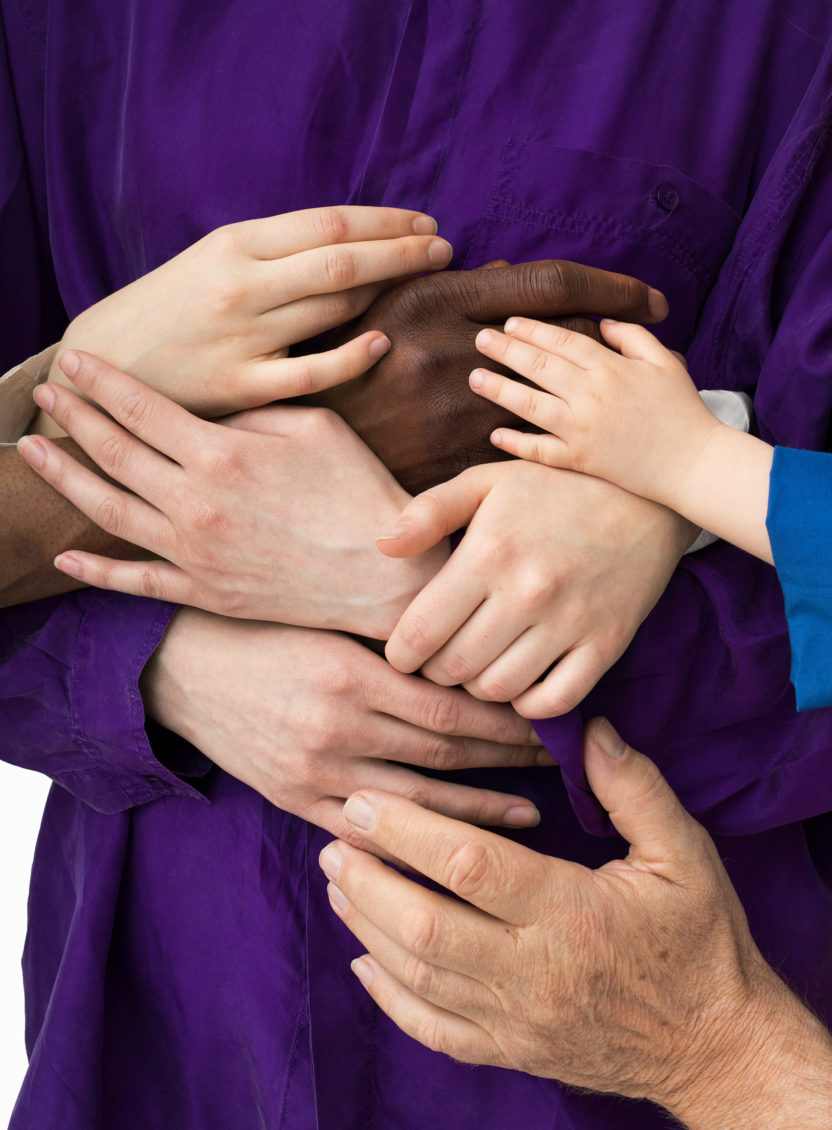 Equality is a core value for Finland and its people. Finland wants to highlight the important work that is being done every day to promote equality-related values in society, around the world. Here is a list of the Hän Honours that Finland has presented so far.
10/06/2022

United Kingdom

Danielle Carter

Danielle Carter is a professional footballer who currently plays a forward for Brighton & Hove Albion WSL. Danielle sits on the Professional Footballers Association Players' Board and the Premier League Black Players Advisory Group. Danielle also is ambassador for BT Sports Hope United an initiative to tackle online hate and Goals4Girls a football development programme which empowers young women aged 11- 16 through sports and education. Danielle has pledged 1% of her wage to Common Goal which is a non-profit organisation aimed at tackling the toughest social challenges. During her career, she's has done important work on equality, diversity and inclusion within English football.

14/04/2021

United Kingdom

Seyi Akiwowo

Seyi Akiwowo is a multi-award Winning founder and CEO of a newly formed charity, Glitch. Glitch's mission is to awaken a generation of digital citizens equipped to create and demand for safe online spaces for all. Akiwowo founded the charity during her time as a local politician in East London (2014-2018), after she faced hideous online abuse and violence. Using her lived experience and expertise, Seyi co-designs practical solutions with Governments, NGOs, UN Human Rights Council and tech companies to protect public online spaces from hate and abuse. Akiwowo was selected as the Amnesty International Human Rights Defender in 2018 and the Digital Leader of the Year in 2019. In 2019 Akiwowo was chosen as one of Marie Clare's Future Shapers; trailblazers who are working hard to make the world a happier, safer and better place for women. Also in 2019 Akiwowo was listed in the Evening Standard as one of London's most influential people in the social media stars category.

09/03/2021

Kazakhstan

Katerina Suvorova

Katerina Suvorova is a director and filmmaker who has been elevating the voices of Kazakhstani women and girls through her past and new film projects. She is known for her ability to take the viewer on a journey through some of the most complex issues, ranging from environmental problems (like the film "Sea Tomorrow") to social and cultural contradictions that have surfaced in the modern independent Kazakhstani society. Katerina Suvorova is specifically known for her activism in promoting gender equality. She is vocal and visible whenever women and girls' empowerment is on agenda. Among her recent productions was a touching viral video on equal rights and opportunities of girls and boys "Big dreams – equal opportunities". Katerina's future documentary "QyzBolsyn" (May it be a Girl) is exploring the lives of women and girls named at birth "Ulbolsyn" ("May it be a Boy") meaning the preference for a son at birth of a child. Such a tradition is not unique to Kazakhstan and exists in other countries of Central Asia and various regions of the world as well. See more: https://vimeo.com/suvorova

11/11/2020

The Netherlands

COC Nederland

COC Nederland is the oldest existing LGBTI organization in the world – founded in 1946. COC strives for the decriminalization of sexual orientation and gender identity and stands for equal rights, emancipation and social acceptance of LGBTI's in The Netherlands and all over the world.

10/09/2020

Namibia

Karin le Roux, Omba Arts Trust

Founding Director of Omba Arts Trust, Ms. Karin le Roux was awarded the HÄN honour to celebrate her long-standing work in advancing inclusivity and equality through the development of sustainable livelihoods for marginalised communities. The Omba Arts Trust supports artists and craftspeople in rural Namibia by selling and marketing their unique works. Ms. Le Roux is a pioneer in developing, marketing and researching the crafts sector in Namibia. Her important work has benefitted thousands of Namibians, especially in rural areas over the past 30 years.

06/03/2020

United Kingdom

Caroline Criado Perez

Caroline Criado-Perez is an award-winning writer, broadcaster and feminist campaigner. Her #3 best-selling book, "INVISIBLE WOMEN: exposing data bias in a world designed for men", was published in 2019. She was the 2013 recipient of the Liberty Human Rights Campaigner of the Year award, and was named OBE in the Queen's Birthday Honours in 2015.

15/02/2020

Ireland

Sister Stanislaus

Sister Stanislaus has committed her life to improving the conditions of the most vulnerable people in the society, for instance immigrant women and the homeless. Her aspiration has been to fight inequality, but also to encourage others to rise up to defend humanity. The many organizations she has founded have had a strong role in promoting equality in the Irish society.

23/12/2019

Brazil

Cenpec

Cenpec is an NGO that fights against social inequalities in Brazil through education. The organization develops projects, research and partnerships with public schools and educational spaces with the aim of improving the quality of public education by training educational professionals, strengthening educational management and expanding literacy. Cenpec has made an important contribution in the education of low-income children and adolescents.

05/12/2019

Egypt

Soraya Bahgat

Soraya Bahgat is a passionate advocate for women's rights and tolerance and founder of Tahrir Bodyguard, a movement of volunteers intervening to stop the brutal mob sexual assaults on women in Tahrir Square during Egypt's 2011 revolution. She is a member of the Strategic Advisory Group for the Girl Generation, a movement to end FGM in one generation.

27/11/2019

Australia

The Girls Leadership Network

The Girls Leadership Network aims to empower girls to dream, believe, achieve and reach their leadership potential. The Embassy of Finland in Canberra has collaborated with the network to create Girls Run the World program that allows young women to experience work in Embassies.

26/09/2019

United States

Queer|Art

Queer|Art is a nonprofit organization supporting LGBTQ+ artists in the fields of film, performance, visual arts and literature. For the past ten years, Queer|Art has set an example on how to foster creative and professional development of LGBTQ+ artists in New York and in the US.

12/06/2019

Peru

Laboratoria

Laboratoria provides women in Latin America with a quality education with skills needed to build a successful career in the technology sector. The labor placement rate of the last graduates in Lima exceeded 90%. Led by its CEO Mariana Costa Checa, Laboratoria has inspired thousands of people and organizations to join this cause.

31/05/2019

France

Inter-LGBT

Inter-LGBT is the umbrella organization of French lesbian, gay, bisexual and transgender associations and the organizer of the annual Paris Pride celebrations. Inter-LGBT has promoted the cooperation with foreign embassies in Paris and founded the Embassies for Equality network.

31/05/2019

Japan

Ms Chizuko Ueno

Chizuko Ueno is a pioneer in feminism and gender studies who has tirelessly and fearlessly addressed controversial issues such as gender discrimination and sexual violence, and provoked debate to make Japan a better society to live in. Author of many books, she's currently the Chairperson of non-profit organization Women's Action Network.

31/05/2019

Indonesia

Rumah Kita Bersama Foundation

Rumah Kita Bersama is a research institution aiming to empower women, children and marginalized groups in Indonesia. They pursue an equal society by increasing understanding about discriminating social and religious structures through advocacy, education and awareness building.

31/05/2019

Singapore

Mr. Thambyrajah T, Registrar, Nanyang Polytechnic

Mr. Rajah invests his time to support the opportunities of the less privileged, through his work and his volunteer activities. He is a vocal supporter of an equal Singapore through his community work in Singapore Indian Development Association. He is a father of two girls and continuously works to enable everyone be the best that they can be.

31/05/2019

Spain

Mujeres para el Dialogo y la Educación

An independent non-profit association founded in 2005 to promote gender equality by means of dialogue, education, research, training and a wide range of activities focused on strengthening women within society.

31/05/2019

Croatia

Human Rights House Zagreb

Human Rights House's vision is to build democratic, pluralistic society based on rule of law, social justice and solidarity. It collects eight organizations from different fields of civil society  to promote human rights and fundamental freedoms in society.

31/05/2019

Belgium

Men Engage Network Vlaanderen

Men Engage Network Vlaanderen is an alliance of organizations engaging boys and men in the promotion of gender equality, focusing not only on the contribution of boys and men towards gender equality, but also on how they can benefit from it.

31/05/2019

United States

Human Rights Campaign

Human Rights Campaign is the largest lesbian, gay, bisexual, transgender and queer civil rights organization in the U.S. Finland values their tireless work towards a safe and inclusive world for all LGBTQ people.

31/05/2019

Hungary

SKOOL

SKOOL's mission is to make technology training attractive for young girls and accessible for children living in poor remote areas. We thank their work in promoting gender and social equality in the field of technology.

31/05/2019

United Kingdom

WOW – Women of the World Festival

WOW – Women of the World is a global movement celebrating women and girls. The first WOW Festival was held in the UK, but it now takes place in various locations around the world. WOW provides platforms for people of all kinds, changes attitudes and brings communities together.

31/05/2019

Italy

Pianoterra Association

With the services directed primarily to mothers and their children, Italian Pianoterra Association aims to prevent health and developmental problems induced by poverty and social isolation. Finland appreciates Pianoterra's work with vulnerable families.

31/05/2019

Thailand

Angkhana Neelapaijit, Advocate for Equality, Commissioner at the National Human Rights Commission of Thailand

Finland appreciates Angkhana Neelapaijit's long-standing work as a defender of human dignity and human rights of all persons. She has demonstrated a strong commitment to advance diversity and inclusion in the society through her work for gender equality, minority rights and LGBTI rights

31/05/2019

Germany

Katja Urbatsch, Founder and CEO of ArbeiterKind.de

Katja Urbatsch is the founder and CEO of the non-governmental organization ArbeiterKind.de. The German non-profit organisation ArbeiterKind.de encourages and helps pupils from families without higher education experience to become First Generation university students.

31/05/2019

Namibia

Karin Le Roux, Founder and Director, Omba Arts Trust

Director of the Omba Arts Trust, a Namibian organization that supports the sustainable livelihoods of marginalized communities through the development, sales and marketing of unique Namibian arts. She has been a key figure in developing the craft sector since 1991 including managing and growing the Namibia Crafts Centre for 16 years.

31/05/2019

Poland

Kampania Przeciw Homofobii (KPH)

KPH's mission is to support equal rights and opportunities for all people regardless of their sexual orientation and gender identity. The values that KPH promotes are universal such as equality, tolerance and acceptance of diversity.

31/05/2019

Norway

Jenter og teknologi

The world is digitalizing in record speed. Finland agrees that we need diversity in the development of digital solutions of the future – especially the voice and perspective of girls and women is needed. NHO's initiative Jenter og teknologi (Girls and technology) aims to increase the amount of girls who choose technical education, ensuring that there is a diversity in technical know-how.
Q&A